Bernard Röling (1906-1985)
Professor of Polemology
Bernard Röling was born in 1906 in 's-Hertogenbosch. In 1922 he received a doctorate after studying law in Nijmegen, Marburg and Utrecht. He completed a thesis on: 'Legislaton regarding so-called business and habitual criminals'. He received a prize from the University of Groningen for it.
Röling was made lecturer in penal and penitentiary law in the University of Utrecht. The first milestone in Röling's career was the founding of the Institute of Criminology in Utrecht. the first of its kind in the Netherlands.
He was made a judge in the Tokyo during the war trials of 1946. Later on he became a member of the Dutch delegation to the United Nations, where he was involved in international disputes. In this function he became well-known for holding opinions which deviated from opinions of the majority.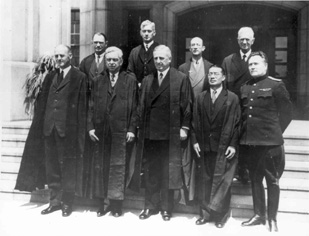 In 1949 Röling was named professor of criminal law, criminal procedure and criminology in Groningen. He soon became interested in international law and war crimes. In 1957 his remit was extended to include international law.
In 1962 he founded the Institute of Polemology in Groningen for research into the causes of war and the requirements for peace. He stayed in this position where he was central to international debates about peace and security policy, both in politics and research, until his death in 1985.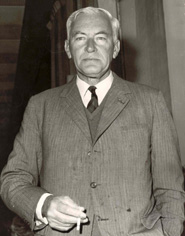 Röling was against nuclear armaments. This he saw as a crime against humanity. He pleaded for peaceful coexistence and arms-reduction.
Röling was important for the new insight he gave to the resolution of disputes. He was one of the founders for studying international relations. He is most known to the general public for his stance against American intervention in Vietnam.
| | |
| --- | --- |
| Last modified: | 13 August 2021 3.20 p.m. |