For Infinity: 400 years of Science
Der Aa-Kerk exhibition
The exhibition in the Der Aa-Kerk presents a closer look at the rich history of the university, on the basis of the rich collection of instruments and preparations of the University Museum. At the same time it offers a look into the distant future, with interactive set-ups, games, discussions and spectacles. From 1614 until eternity.
If science has a label, is there then an expiration date?
What is life or what is illness? Each answer began four centuries ago with the bible in hand, but in the year 2014 synthetic biologists are making new life in a laboratory.
Where are heaven and earth? Will oil and gas be used up for all the people on earth?
What is order, what is law? How does it change over the centuries?
Who makes the university? Which people stand in the window of science?
The result is a quirky exhibition, with a beautiful panorama on the significance of science.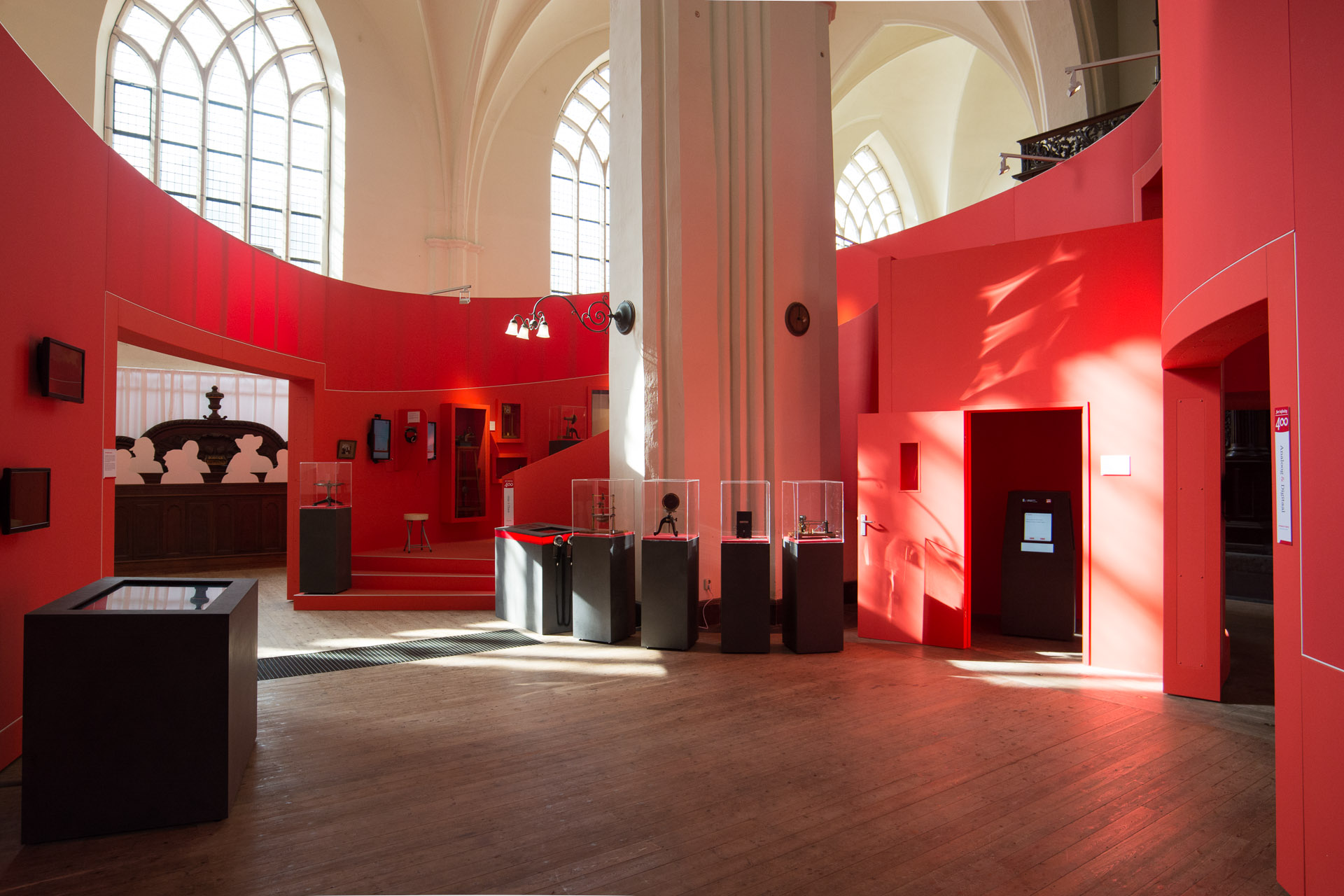 The exhibition 400 years of Academic Science in Groningen is supported by:
Stichting Nicolaas Muleriusfonds
Stichting J.B. Scholtenfonds
Stichting WETEX
GasTerra BV
NV Nederlandse Gasunie
Bossers&Cnossen
Nederlandse Aardolie Maatschappij BV
Almirall BV
Teijin Aramid BV
Koninklijk Natuurkundig Genootschap
Prins Bernhard Cultuurfonds Groningen
Graphic design for the exhibition: Nynke Tiekstra, www.coltsfootmedia.nl
| | |
| --- | --- |
| Last modified: | 08 October 2021 4.35 p.m. |