May 2018 - The burden of child rearing and working on maternal mortality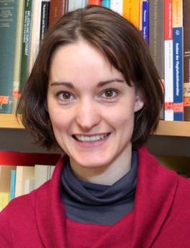 About Tabea Bucher-Koenen
Dr. Tabea Bucher-Koenen is Senior Researcher at the Munich Center for the Economics of Aging and Head of the Research Unit Old-Age Provision and Social Policy at the Max-Planck-Institute for Social Law and Social Policy in München, Germany. Her research fields are Economics of Aging and Demographic Change, Social and Labor Market Policy, and Health Economics. Bucher-Koenen has a PhD in Economics from the University of Mannheim.
---
Abstract
Double trouble: The burden of child rearing and working on maternal mortality
We study the consequences of actively raising children and simultaneously pursuing a career for mothers' health. Based on Swedish administrative data, we document strongly increased old-age mortality rates among mothers that likely experienced a double burden. We use twins as an unplanned shock to fertility and proxy labor force attachment by stratifying the sample by education and pension income. In line with the double burden hypothesis, the effect of having twins is largest among highly educated mothers and those with above-median pension income. Deaths due to lung cancer, chronic obstructive pulmonary disease and heart attacks, which are strongly associated with stress during life, are over-proportionally increased.
---
Click here to view other seminars.
| | |
| --- | --- |
| Last modified: | 09 April 2020 4.15 p.m. |