April 2018 - Weight stigma and discrimination in care
On Thursday April 26th, dr. Stuart Flint (Leeds Beckett University) visited us at the Faculty of Economics and Business to talk about his latest research on weight stigma and discrimination in healthcare. This seminar was organised by Centre of Expertise Healthwise, the signature area Public Health and the Aletta Jacobs School of Public Health.
---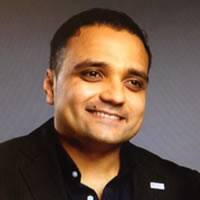 About Stuart Flint
Dr Stuart Flint is a psychologist with a specific interest in the psychosocial effects of obesity; in particular obesity stigmatisation and discrimination, conscious and unconscious attitudes, body image, attitude and behaviour change and factors that influence exercise participation. Dr Flint conducts research in the area of obesity and public health. His primary area of focus examines weight stigmatisation and discrimination. He has used quantitative and qualitative methods to examine the formation and maintenance of stigmatising attitudes using conscious and unconscious measures. His research also examines the effectiveness of interventions to reduce stigma. He continues to research in this area with current areas of interest including obesity discrimination in the workplace.
---
Abstract - Weight stigma in the UK: evidence and implications
Obesity has become an important area of work within many occupations in the UK, yet the implications of weight stigma and discrimination for the public, policy makers, and healthcare professions remains overlooked. Consequently, weight stigma and discrimination has become a major topic of interest and impact on public understanding, discriminatory experiences in a range of settings including education and the workplace, healthcare advice and treatment, and the framing of public health policy.
As part of this presentation, Dr Flint will:
(1) provide an overview of weight stigma in the UK;
(2) discuss the formation of stigmatising attitudes about weight;
(3) provide evidence of weight stigma and discrimination in healthcare and discuss the impact on the effectiveness of treatment;
(4) identify opportunities to reduce weight stigma and discrimination in healthcare.
| | |
| --- | --- |
| Last modified: | 19 May 2022 4.57 p.m. |