Keynote Sjaak Wijma: Krijgen we voor de gemaakte kosten genoeg maatschappelijke waarde terug?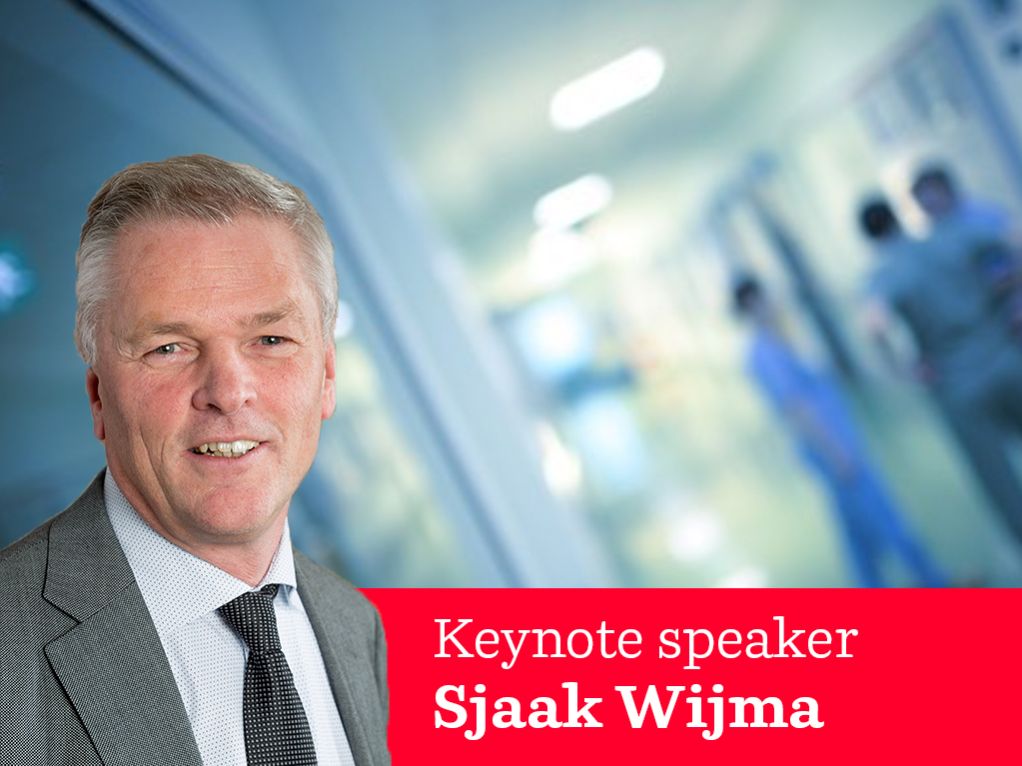 Sjaak Wijma werkt sinds 1 april 2016 als lid van de Raad van Bestuur bij het Zorginstituut en is per 1 november 2018 benoemd als voorzichter van het Zorginstituut. Tot 2016 was Wijma werkzaam als gynaecoloog bij het Martini Ziekenhuis en bekleedde verschillende bestuurlijke functies met betrekking tot de inhoud en organisatie van zorg. Sjaak Wijma zal tijdens het symposium een keynote houden over de grote vraag: Krijgen we voor de gemaakte kosten genoeg maatschappelijke waarde terug?
De drijfveer in Sjaak Wijma zijn werk is altijd geweest om samen met de beroepsgroep de effectiviteit en de kwaliteit van de zorg voor de patiënt te verbeteren. Volgens Wijma is het dan ook van groot belang dat we inzicht krijgen in de patiënt relevante uitkomsten: "Met alleen spreken over de kosten in de zorg doen we de sector tekort en is er geen weging van die kosten mogelijk. Dan gaat het niet alleen om medische uitkomstmaten, maar ook om de functionele uitkomst voor de patiënt."
Het Zorginstituut gaat samen met veldpartijen die uitkomstmeting inrichten, Wijma: "Op deze manier krijgen we naast de kosten ook inzicht in de opbrengsten, zodat we kunnen spreken over de verkregen maatschappelijke waarde." Wijma vergelijkt het met thuis: "Daar praten we toch ook over gemaakte kosten in relatie tot wat we ervoor terugkrijgen?" Wanneer is het initiatief geslaagd? "Voor het Zorginstituut is het geslaagd als we in de spreekkamer niet alleen praten over kosten of uitkomsten, maar waardebewuste keuzen met de individuele patiënt kunnen bespreken."
Benieuwd naar de volledige keynote van Sjaak Wijma? Op 10 januari 2019 spreekt Wijma op het symposium 'Waardegedreven Zorg'. Tijdens dit symposium van het UMCG, Healthwise en de Aletta Jacobs School of Public Health zullen gerenommeerde sprekers uit de zorg hun ervaringen en visie met u delen en u in de gelegenheid stellen met hen van gedachten te wisselen. Klik hier voor meer informatie over het symposium.
---

Het is Sjaak Wijma niet gelukt om op 10 januari 2019 aanwezig te zijn op het symposium, daarom heeft Arnold van Halteren, manager Zorg bij het Zorginstituut Nederland de keynote lezing in zijn plaats gehouden.