Cisca Wijmenga, PhD
Professor in de Humane Genetica, Spinoza winner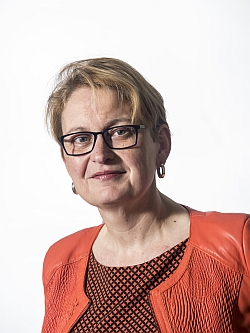 Study: Biology at the University of Groningen
PhD thesis: Facioscapulohumeral muscular dystrophy: from genetic mapping towards gene cloning, Leiden University, the Netherlands, 1993 (cum laude)
Inaugural lectures
Wat is de waarde van ons DNA? (in Dutch), 12 December 2008, University of Groningen
Ziekte en gezondheid: Verborgen verschillen Genomics slaat een brug tussen disciplines (in Dutch), 17 September 2004, Utrecht University
Member of
Netherlands Royal Academy of Arts and Sciences (KNAW)
Royal Holland Society of Sciences and Humanities (KHMW)
Public lecture on YouTube
Genetica: feiten en fabels (in Dutch, 50 mins). Rijksuniversiteit Groningen 400 jaar jubileum, "Top of the Profs" reeks publiekslezingen, 19 mei 2014
News
February 2017: Op zoek naar de heilige graal. Obesitas, diabetes, prikkelbaredarmsyndroom, autisme of depressie. Steeds meer ziektes blijken samen te gaan met een afwijkend darmmicrobioom. Maar wat is eigenlijk een gezond of normaal microbioom? Artikel over microbioom in Chemisch2Weekblad Life Sciences pdf
December 2016: Professor Wijmenga treedt af als hoofd afdeling
March 2016: Lid van KHMW, het oudste 'Geleerde Genootschap' in Nederland, opgericht in 1752
Dec 2015: BNR radio interview on DNA tests and health (in Dutch) http://www.bnr.nl/radio/bnr-gezond/843021-1512/26-december-gezond-dankzij-dna-onderzoek
14 Sept 2015: Spinoza award ceremony. A short film about Prof Cisca Wijmenga and her work was shown at the event. It was made by University of Amsterdam students (media studies). NWO Spinoza premies
25 June 2015: Interview in Medisch Contact by Lieke de Kwant (in Dutch)
12 June 2015: Spinoza prize Youtube interview in Dutch with English subtitles (3:35 mins)
12 juni 2015: Spinoza premie voor Cisca Wijmenga met media clips (in Dutch and English, select language flag at top right of page)
17-18 March: Francis Collins, Director NIH, visits department at invitation of Cisca Wijmenga, in de media
20 Jan 2015: Lezing DNA en de rol van genetica, Kenniscafe Groningen, more
Sept 2014: Teaching 'Exploring Medical Sciences' at University College Groningen more
July 2014: BBMRI-NL2.0 awarded €9.8m by NWO for National Roadmap Research Facilities more
July 2014: The genetics of coeliac disease, interview, p 40-43, Courtesy of International Innovation – a leading scientific dissemination service, www.researchmedia.eu
July 2014: Named in "The World's Most Influential Scientific Minds 2014", Thomson Reuters (p.74), www.highlycited.com
June 2014: Interview in bionieuws (in Dutch) "Databanken leveren werk voor iedereen"
May 2014: The Joop Roels Impact Award 2013 was presented to Prof. Cisca Wijmenga and her team for their research project on the 'Validation of biomarkers' at the the Netherlands' Top Institute Food and Nutrition's 2014 annual conference, held in Utrecht on 22 May 2014. TIFN's prizes aim to recognise the best scientists and scientific achievements and to highlight the societal and industrial impact of the research carried out. More

Email: C.Wijmenga@umcg.nl
Research website: Systems Genetics
Publications: see GoogleScholar; PubMed
Keywords
Systems genetics, bioinformatics, genetic association, pathway analyses, genomics, autoimmune disorders, diabetes, intestinal inflammatory diseases
My inspiration
I am fascinated by DNA and the wealth of information that is hidden in our genetic material. I want to learn why a genetic predisposition leads to disease in some individuals but not in others. If we gain insight into this process we may be able to find leads for developing instruments to treat patients and to prevent disease.
I also enjoy working with students and young scientists, and encouraging them to grow into skilful and competent researchers in an international environment. See comments from participants in my student mentor group.
My work
My research is aimed at unraveling the causal genetic factors of complex hereditary diseases. How does variation in hereditary material lead to disease and how can we use such knowledge to prevent or treat diseases? My PhD research focused on a relatively simple genetic disorder that is inherited according to Mendelian laws. In 1995, I was one of the first to take up the challenge to search for the genetic factors determining more complex disorders. My group adopted a hypothesis-generating, genome-wide approach and was able to make great progress on determining the genetic factors for intracranial aneurysms, type 2 diabetes and celiac disease. We have shown that several autoimmune diseases share common genetic factors. We are now working on systems genetics approaches towards understanding complex diseases. See Systems genetics, Genetics of complex immune-related diseases
I am a member of the the Celiac Disease Consortium (CDC) and active in two EU projects: COPACTIC study (on COPD) and PreventCD (on celiac disease).
Per 1 Jan. 2016, >627 GoogleScholar-listed publications since 1989, which have been cited >37,700 times
Web of Knowledge h-index is 86 (GoogleScholar h-index 97)
See all Wijmenga's publications in GoogleScholar or in PubMed

List of all 42 PhD students supervised by Wijmenga, with their current positions and awards; 8 have graduated cum laude.
All recent theses completed in the department can be found here
More on my work, international activities, and work visits
Total sum approx. € 30 million. In 2015 she was awarded an N W O Spinoza grant of €2.5 million and in 2014 BBMRI-NL2.0 was awarded €9.8 million by NWO as part of the National Roadmap for Large-scale Research Facilities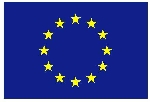 Other activities
Since 2000 I have been a member of several committees in the Netherlands, including several NWO committees: currently member of the NWO Research Institute for Diseases in the Elderly (RIDE) committee (since 2004), of the NWO Large Equipment committee (since 2007) and of the ZonMw TOP Grant committee (since 2008). I sat on the Netherlands Bioformatics Center (NBIC) Young Scientist Award committee (2011, 2012). I am on the scientific advisory committee 'Career Development Grant' of the Dutch Digestive Disease Foundation (MLDS), and am a member of the Netherlands Organization for Scientific Research (NWO) interdisciplinary VIDI committee. More
Teaching courses in 'Exploring Medical Sciences' at University College Groningen. More
| | |
| --- | --- |
| Laatst gewijzigd: | 19 april 2017 12:43 |