Master track Health Systems and Prevention
Clinical and Psychosocial Epidemiology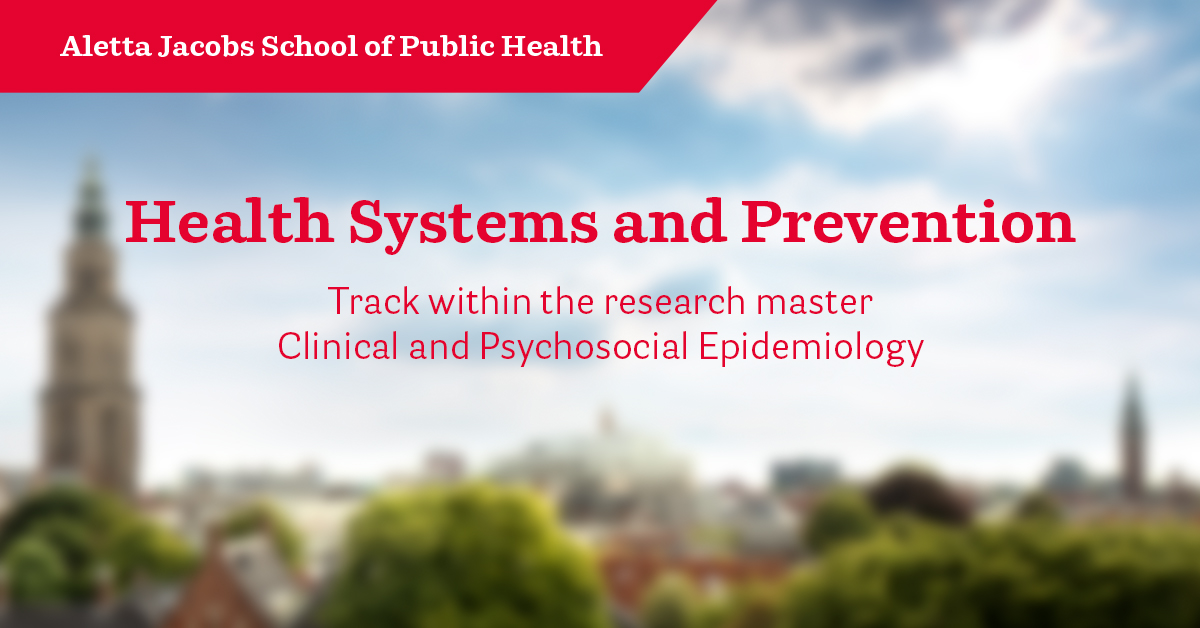 Are you interested in clinical psychosocial research with a focus on health systems, health policy and prevention? The CPE track Health Systems and Prevention (HSP) might be the programme for you!
The HSP track is a track within the research master Clinical and Psychosocial Epidemiology that bridges the research focus of CPE with that of health systems, health policy and prevention. The programme is a collaboration between the University Medical Center Groningen and the Aletta Jacobs School of Public Health. HSP Track students follow the basic CPE programme, but with a focus on health systems and prevention. This focus is mainly incorporated in the Master Thesis project, which for HSP students also includes an internship at a non-academic (Health) organization, the elective courses and the research meetings.
The HSP track adds an interdisciplinary approach to contemporary public health issues to this foundation, by providing interfaculty education and embedding strong bonds with the public health field in the programme. Students collaborate with national and international societal partners such as the Ministry of Health, health insurers, provinces, municipal health services, occupational health services and social security institutes. In this setting, HSP students develop skills for putting research into practice, in order to make a measurable impact on public health and to connect academic research with the practice of public health.
| | |
| --- | --- |
| Last modified: | 22 February 2021 12.16 p.m. |