Healthwise en Accare onderzoeken financiële baten jeugdzorg (Dutch press release)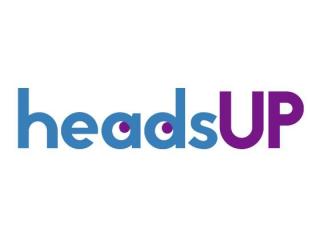 Wat levert goede jeugdzorg op, niet alleen maatschappelijk maar ook financieel? En hoe bereken je dat?
Om een antwoord te vinden op die vragen start deze maand het wetenschappelijk onderzoeksprogramma HeadsUP, een samenwerking tussen de Faculteit Economie en Bedrijfskunde van de Rijksuniversiteit Groningen en Accare kinder- jeugdpsychiatrie.
'Er wordt vaak gezegd dat jeugdzorg duur is, maar als je een reële berekening zou kunnen maken van de opbrengsten, dan valt dat oordeel misschien anders uit', stelt RUG-onderzoeker Jochen Mierau. 'Kinderen die niet of niet op tijd behandeld worden voor problemen als ADHD, angst of depressie, lopen grotere kans om als volwassene problemen te krijgen met werk, opvoeding of sociale contacten. Als je de maatschappelijke kosten berekent van volwassenen die overlast bezorgen vanwege onbehandelde psychische problemen die met goede jeugdzorg opgelost hadden kunnen worden, dan kun je die kosten afzetten tegen de kosten van goede jeugdzorg.'
Baten inzichtelijk maken
Mierau: 'De bedoeling is dat we in 2019 de eerste instrumenten presenteren waarmee de baten van zorg voor jeugd inzichtelijk gemaakt kunnen worden. Gemeenten kunnen die instrumenten gebruiken bij het verdelen van budgetten en zorginstellingen om te bepalen welke zorgontwikkelingen prioriteit verdienen.'
HeadsUP
HeadsUP is een initiatief van Accare en de Faculteit Economie en Bedrijfskunde van de RUG, en valt onder de paraplu van expertisecentrum Healthwise. Het doel is om HeadsUP te laten uitgroeien tot een platform voor de economische impact van (kinder- en) jeugdhulp, waarin uiteenlopende partners zoals gemeenten, zorgverzekeraars en zorginstellingen participeren.
Meer informatie
Contact: Madelon Meijer, communicatieadviseur bij Accare, tel: 06-16310150, of dr. Jochen Mierau, onderzoeker aan de RUG, tel.: 050-363 9090 (secretariaat)