Bachelor - full-time
Physics
Contact
If you want to know more about the programme Physics, please contact:
Visit us!
Event
Description

Webklassen

Een webklas is een door de RUG gemaakte cursus in Nestor (een elektronische leeromgeving) voor scholieren uit 5 en 6 vwo.

October 02, 2015 - October 25, 2015

Open Dag

Welke studie sluit het best aan bij jouw interesses en toekomstplannen? In welke stad zie je jezelf wel minstens vier jaar wonen? Welke masteropleidingen kun je gaan volgen na de bachelor van je keuze? En op wat voor soort banen bereidt de opleiding voor?

November 06, 2015 09:00 - 17:30
verschillende locaties

Een Dag Student Natuurkunde/Technische natuurkunde

December 03, 2015
Nijenborgh 4
Event
Description

Get a campus tour!

As an international student you are always welcome to visit the Faculty of Mathematics and Natural Sciences. Feel free to contact us at sciencebachelors@rug.nl for a campus tour.

Throughout the whole year.
Contact sciencebachelors@rug.nl

Webclasses

The University of Groningen organizes web classes twice a year. These web classes are designed to give you a peak into the freshmen year of a study, and helps you to make a well-considered study choice.

October 02, 2015 - October 25, 2015

UK/Irish Students Open Day

Join the University of Groningen and other UK/Irish students at our Open Day on Friday 10 April, 2015 or Friday 30 October, 2015 and find out why over 200 British and Irish students are studying at one of the worlds top 100 world ranked universities.

October 30, 2015 09:45 - 17:15
Broerstraat 5

Open Day

Are you looking for information on our Bachelor programmes? Come to the Open Day of the University of Groningen on November 6. All 47 Bachelor programmes will be there to present themselves to you in the exciting city centre of Groningen.

November 06, 2015 09:00 - 17:00
different locations
Event
Description

Tag der offenen Tür

Für deutsche Studienbewerber.

October 23, 2015 10:00 - 15:00
Broerstraat 5

Tag der offenen Tür

Für deutsche Studienbewerber.

March 18, 2016 10:00 - 15:00
Broerstraat 5

Tag der offenen Tür

Für deutsche Studienbewerber.

October 28, 2016 10:00 - 15:00
Broerstraat 5
Study associations
FMF

The FMF is an association for students of the studies (Applied) Mathmatics, (Applied) Physics, Computing Science and Astronomy of the University of Groningen.

The Fysisch-Mathematische Faculteitsvereniging (FMF) has over 600 members and offers them social, study related and profession orienting activities. Distinctive activities are the booksale, the exam database and the study trips abroad.
Follow us!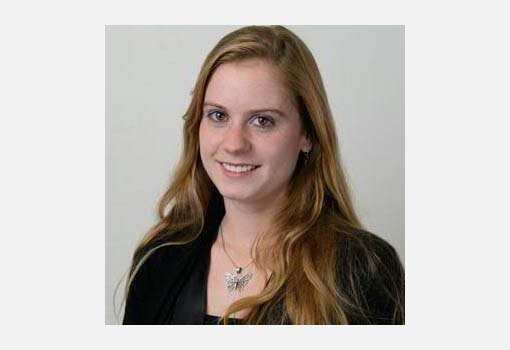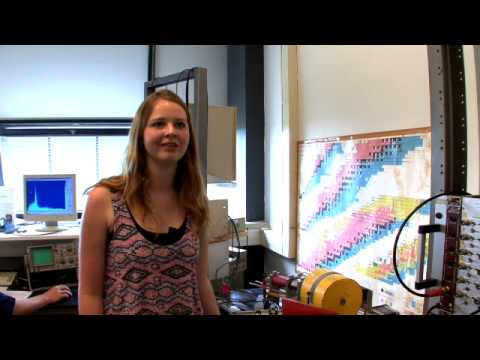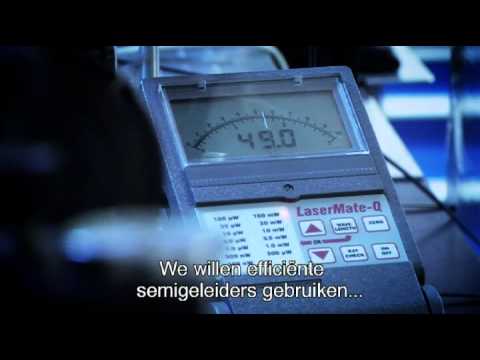 'Leuk om te werken aan iets wat niemand weet!'
'Tijdens mijn master Nanoscience moest ik een onderzoeksvoorstel (leren) schrijven. Dat heb ik vervolgens ingediend bij het NWO en ik heb een beurs gewonnen voor mijn onderzoek!
Ik werk nu op het grensvlak van natuurkunde en scheikunde: ik houd me bezig met perovskite materials, die gebruikt worden in zonnecellen. De werking is echter niet goed bekend, dus doen we onderzoek naar de structuureigenschappen.
Ik zit regelmatig op mijn werkplek om te lezen of grafieken te maken, maar ik sta ook dagelijks in verschillende laboratoria. Voor proeven in het scheikundelab, maar ook voor röntgendiffractie en om de elektrische eigenschappen van het materiaal te meten. Daarnaast geef ik werkcolleges en begeleid ik een masterstudent.
Het bevalt me erg goed hier. Ik vind het leuk om te werken aan iets wat niemand weet. En we hebben een gezellige onderzoeksgroep, we gaan bijvoorbeeld dagelijks samen lunchen. '
Machteld Kamminga – studeerde Technische natuurkunde en Nanoscience – nu promovenda bij het Zernike Institute for Advanced Materials, RUG
Machteld Kamminga
In het bedrijfsleven
'My work involves supporting companies during transitions, mergers and acquisitions. That doesn't appear to have much to do with physics, but my analytical skills are very useful.'
Hedde van Hoorn
I think I'm getting a far better education than I would at home
"I would definitely recommend future students from the UK to study abroad! Moving to Groningen was a big step; however, the university and people were very welcoming. When I arrived there was a – very humourful! – welcoming ceremony for international students, which helped to introduce me to the university, the city and life in the Netherlands.
The application process is different to that of England, so that was a bit difficult. Finding an accommodation, on the other hand, was no problem at all. The university recommended me to look early and make use of the Housing Office, which turned out to be really helpful. The university itself is fantastic! My Physics course is difficult but engaging and the lecturers generally speak very good English. I think I'm getting a far better education than I would at home, as the teaching standard here is excellent. The mix of cultures and educational backgrounds is interesting and rarely acts as a barrier. It offers me the chance to see a new culture and all its quirks, something the Dutch culture does not lack!"
Ceri Richards
Jolien Diekema, student Natuurkunde
Programme movie
Nieuwe generatie zonnecellen in de maak
Programme movie
Close window
Previous quote
Next quote