SCAD
Structural Change and Productivity Growth in Africa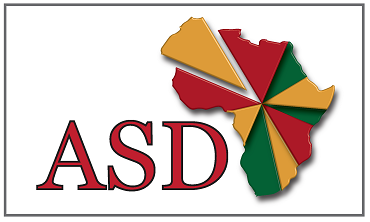 After decades of stagnation, African economic growth is accelerating. What is driving this growth spurt, and will it be sustainable? Is it mainly driven by the exploitation of mineral resources, or by deeper changes in the structure of the economy? To investigate this question, the ESRC/DFID awarded a € 380,000 grant to the FEB researchers for the project "Structural Change and Productivity Growth in Africa". The ESRC (Economic and Social Research Council), UK's largest organisation for funding research on economic and social issues, is the British equivalent to the Dutch NWO and works together with the UK Government Department for International Development (DFID) in promoting research to the drivers of growth, with the aim to uncover lessons for sound policies. In the project, the researchers will work together with Margaret McMillan (IFPRI and Tufts University), Jonathan Temple (University of Bristol) and Dani Rodrik (Harvard University).
Aim of the project
Based on an analysis of historical patterns Timmer and de Vries will put the African growth experience in an international perspective. The project will study what governments can do to accelerate growth-enhancing structural change. This is the key factor that differentiates successful countries from unsuccessful ones and determines whether or not growth is broad based, and it goes hand in hand with more and better paying jobs and poverty reduction. Yet little is known about the drivers of this process, especially for Africa.

Projectteam GGDC
With the Groningen Growth and Development Centre (GGDC), the work will be carried out by a team of researchers including Abdul Azeez Erumban , Reitze Gouma , Ana Moreno-Monroy , Gaaitzen de Vries, Klaas de Vries, and Marcel Timmer. The project will run until spring 2014.
More information
: dr. G.J. (Gaaitzen) de Vries , Assistant professor Department of Global Economics and Management, Faculty of Economics and Business, University of Groningen,
g.j.de.vries@rug.nl
| | |
| --- | --- |
| Last modified: | 07 December 2021 10.44 a.m. |