Keynote Speakers
The GGDC is honored to present the keynote speakers that have agreed to come to Groningen for the 2017 conference.
---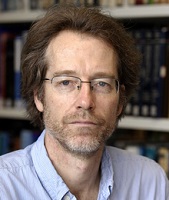 Eric Bartelsman
Eric Bartelsman is professor of economics and General Director at Tinbergen Institute. He holds a BS from MIT and a PhD from Columbia University. Prior to his appointment at VU in 2000, he served as economist at the Federal Reserve Board in Washington DC, as advisor to CPB Netherlands, and as Head of Economic Research at the Ministry of Economic Affairs in the Netherlands. In 2007 and 2008 he was a member of the Netherlands Council of Economic Advisors (REA), in 2012-13 he was non-resident Fellow of DG ECF in and presently he is Research Visitor at the ECB. His teaching ranges from first-year lectures to PhD seminars. His research interests are in the area of productivity growth, both from a micro and macro vantage point, and have led to publications in top journals. Bartelsman is a fellow of the Tinbergen Institute and IZA Bonn.
---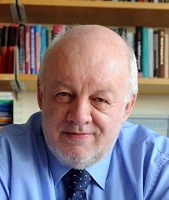 Nicholas Crafts
Nicholas Crafts is Professor of Economics and Economic History at the University of Warwick, a post he has held since 2005. Previously he was a Professor of Economic History at London School of Economics and Political Science (LSE) between 1995-2005. He also teaches for the TRIUM Global Executive MBA Program, an alliance of NYU Stern, the LSE and HEC School of Management. His main fields of interest are the British economy in the last 200 years, European economic growth, historical data on the British economy, the Industrial Revolution and international income distribution, especially with reference to the Human Development Index. He has produced a substantial body of papers for academic journals, the British government and international institutions such as the International Monetary Fund.
---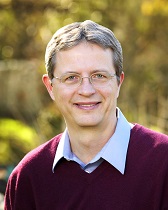 Robert Feenstra
Robert C. Feenstra holds the C. Bryan Cameron Distinguished Chair in International Economics at the University of California, Davis. He is director of the Center for International Data (CID), an organization within the Department of Economics at UC Davis that collects, enhances, creates and disseminates international economic data. He also directs the International Trade and Investment program at the National Bureau of Economic Research, in Cambridge, Massachusetts. Feenstra has published over 100 articles in international trade, as well as 15 books, including the graduate textbook Advanced International Trade: Theory and Evidence (Princeton University Press, 2nd ed., 2015), and an undergraduate textbook jointly with Alan M. Taylor, International Economics (Worth Publishers, 3rd ed., 2014). His research has been supported by grants from the National Science Foundation, the Ford Foundation and the Sloan Foundation. He specializes in U.S. and global trade patterns, and he has lectured in Canada, Europe, China and throughout Asia.
---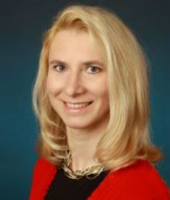 Beata Javorcik
Beata Javorcik is Professor of Economics at the University of Oxford and Fellow of All Souls College. She is also a Research Fellow at the Centre for Economic Policy Research in London and the CESifo Network in Munich. Her research interests focus on determinants and consequences of inflows of foreign direct investment, links between exporting and the gender wage gap, and export financing. Prior to coming to Oxford, Professor Javorcik worked at the World Bank in Washington DC where she was involved in research activities, lending operations and provision of policy advice to developing countries in Central and Eastern Europe, Latin America and Asia. Professor Javorcik has published in the American Economic Review, Journal of the European Economic Association, Review of Economics and Statistics, European Economic Review, Economic Journal, Journal of International Economics and Journal of Development Economics. She holds a Ph.D. in Economics from Yale University and a B.A. from the University of Rochester. At Oxford, she has taught at the undergraduate and graduate level and has been involved in a business education program.
---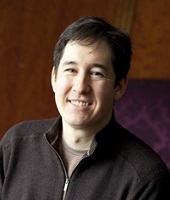 Nathan Nunn
Nathan Nunn is Frederic E. Abbe Professor of Economics at Harvard University. Professor Nunn was born in Canada, where he received his PhD from the University of Toronto in 2005. Professor Nunn's primary research interests are in economic history, economic development, cultural economics, political economy and international trade. He is an NBER Faculty Research Fellow, a Research Fellow at BREAD, and a Faculty Associate at Harvard's Weatherhead Center for International Affairs (WCFIA). He is currently a co-editor of the Journal of Development Economics. One stream of Professor Nunn's research focuses on the long-term impact that historical factors have on current economic development. In particular, he has studied how history shapes the evolution of institutions and cultures across societies. He has published research empirically examining the historical foundations of a wide range of current outcomes, including distrust, gender norms, religion, rule following, conflict, support for democracy, and effectiveness of foreign aid.
Dale Jorgenson
Dale W. Jorgenson is the Samuel W. Morris University Professor at Harvard University. Jorgenson has been honored with membership in the American Philosophical Society (1998), the Royal Swedish Academy of Sciences (1989), the U.S. National Academy of Sciences (1978), and the American Academy of Arts and Sciences (1969). He was elected to Fellowship in the American Association for the Advancement of Science (1982), the American Statistical Association (1965), and the Econometric Society (1964). He was awarded honorary doctorates by Uppsala University (1991), the University of Oslo (1991), Keio University (2003), the University of Mannheim (2004), the University of Rome (2006), the Stockholm School of Economics (2007), the Chinese University of Hong Kong (2007), and Kansai University (2009).
| | |
| --- | --- |
| Last modified: | 15 April 2019 2.30 p.m. |