Initial WIOD Project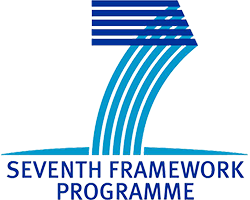 A first version of the World Input-Output Database was constructed within the official WIOD Project, funded by the European Commision as part of the 7th Framework Programme, Theme 8: Socio-Economic Sciences and Humanities. This project ran from May 2009 and ended in April 2012. The database was offically launched on April 16, 2012 in Brussels, during a High-level conference on "Competitiveness, trade, environment and jobs in Europe: Insights from the new World Input Output Database (WIOD)", attended by EU Trade Commissioner Karel de Gucht. This page presents the original project documentation.
Archived Project Website
The contents of the original WIOD website have been copied to these pages. The original project website has been archived and is no longer maintained.
Participants
World Input-Output Database: Construction and Applications
Policy makers and societies at large are facing increasingly pressing trade-offs between socio-economic and environmental objectives. Increasing global integration through international trade and technological development is linked to an increasing inequality between countries as well as between various classes within society. Increases in production induce growth in the use of non-renewable resources such as fossil fuels and generate higher levels of waste and emissions of environmental pollutants. These developments have a global character and any analysis of their causes and effects needs to recognize the dynamic interrelatedness of countries and industries. The World Input Output Database (WIOD) project (which ran from May 1, 2009 to May 1, 2012) has developed new databases, accounting frameworks and models to increase our understanding of the above-mentioned phenomena. The core of the database is a set of harmonized supply and use tables, alongside with data on international trade in goods and services. These two sets of data have been integrated into sets of intercountry (world) input-output tables. Taken together with extensive satellite accounts with environmental and socio-economic indicators, these industry-level data provide the necessary input to several types of models that can be used to evaluate policies aimed at striking a balance between the various policy objectives.
WIOD Media Coverage
WIOD policy briefs and presentations
Conferences
WIOD Working Papers
| | |
| --- | --- |
| Last modified: | 20 July 2022 2.40 p.m. |