Long-run WIOD
2020 Release, updated April 2021
The World Input–Output Database (WIOD) provides annual time-series of world input–output tables. The Long-run WIOD covers the period 1965-2000, encompassing the period of rapid growth in the world economy (the Golden Age of Growth) and characterized by increasing integration of production and consumption in the world economy. This includes the integration of Japan, South Korea and other East-Asian countries in the world economy, and the continuous integration of countries within the European Union.
The data and documentation is expected to be released in December 2021.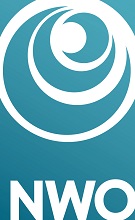 Acknowledgement
The construction of the Long-run WIOD was supported by the Dutch Science Foundation (NWO) [grant number 453-14-012].
| | |
| --- | --- |
| Last modified: | 23 November 2021 09.42 a.m. |