Masterclasses in Economic History and Development
Since 2011 the Groningen Growth and Development Centre (GGDC) organises the Maddison Lectures at the University of Groningen. The aim is to bring leading scholars from around the world to Groningen to present on major topics of economic history, growth and development. Past and current issues are on the agenda, always with a long-term perspective, following the footsteps of Angus Maddison, who laid the foundations of research in this discipline at our university. Typically, two or three events per year are organised, at least one in economic history and at least one in development economics.
The event is sponsored by the GGDC and by the SOM Research School of the Faculty of Economics and Business.
---
Videos of the Maddison Lectures: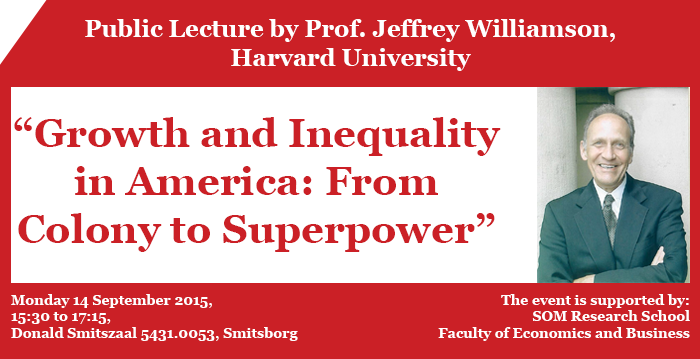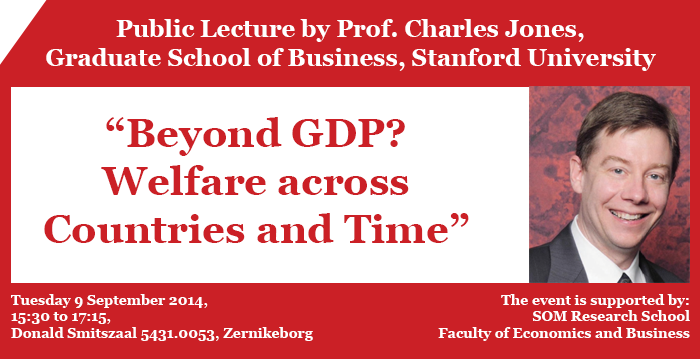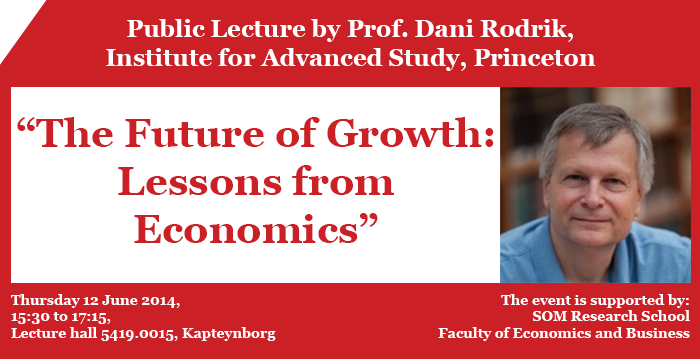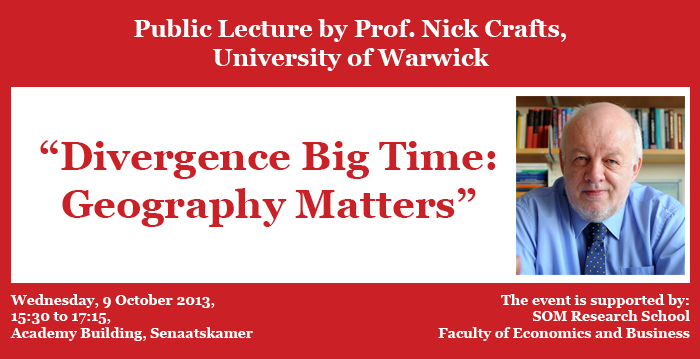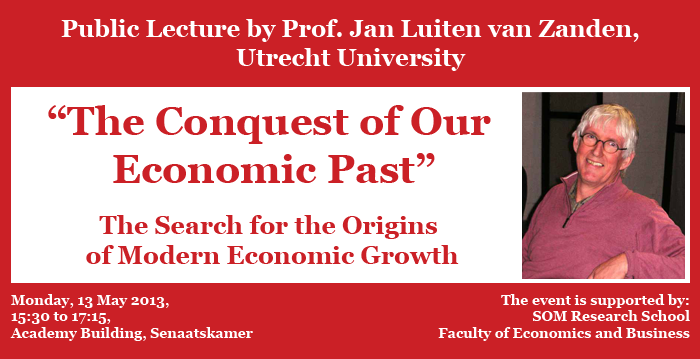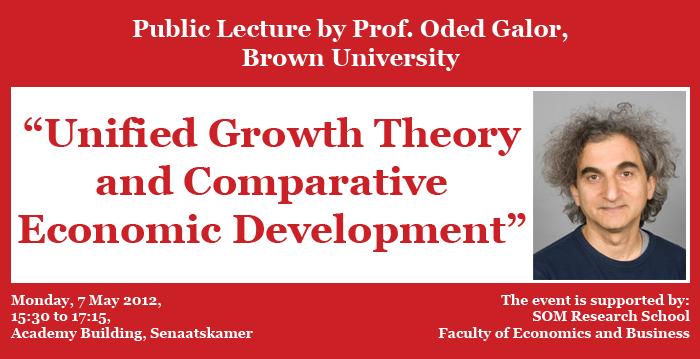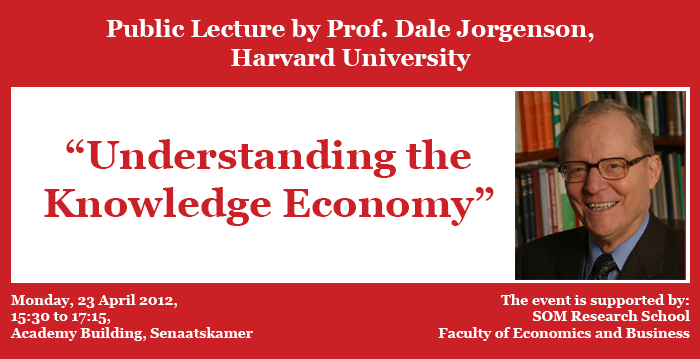 | Guest Speaker | Subject | Date |
| --- | --- | --- |
| Prof. Daron Acemoglu, MIT | The Race of Man Against Machine | 5 November, 2016 |
| Prof. Jeffrey Willliamson, Harvard University | Growth and Inequality in America: From Colony to Superpower | 14 September, 2015 |
| Prof. Charles Jones, Stanford Graduate School of Business | Beyond GDP? Welfare across Countries and Time | 9 September, 2014 |
| Prof. Dani Rodrik, Institute for Advanced Study, Princeton | The Future of Growth: Lessons from Economics | 12 June, 2014 |
| Prof. Nick Crafts, University of Warwick | Divergence Big Time: Geography Matters | 9 October, 2013 |
| Prof. Jan Luiten van Zanden, Utrecht University | The Conquest of Our Economic Past The Search for the Origins of Modern Economic Growth | 13 May, 2013 |
| Prof. James Robinson, Harvard University | Why is Africa Poor? | 8 April, 2013 |
| Prof. Oded Galor, Brown University | Unified Growth Theory and Comparative Economic Development | 7 May, 2012 |
| Prof. Dale Jorgenson, Harvard University | Understanding the Knowledge Economy | 23 April, 2012 |
| Prof. Robert C. Allen, University of Oxford | Why Are Some Countries Rich And Others Poor? | 21 November, 2011 |
| | |
| --- | --- |
| Laatst gewijzigd: | 16 januari 2018 15:38 |