About the GGDC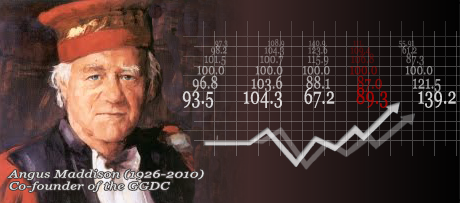 The Groningen Growth and Development Centre (GGDC) was founded within the Economics Department of the University of Groningen in 1992. It was originally set up by a group of researchers working on comparative analysis of economic performance over time and across countries in the tradition of Angus Maddison. More recently, it has grown into a research centre that studies the interactions of globalisation, technology and institutional change, and its impact on long-run economic growth, structural change, productivity and inequality.
The GGDC provides unique information on comparative trends in the world economy in the form of easily accessible datasets, along with comprehensive documentation. These data are made publicly available, which enables researchers and policy makers from all over the world to analyse productivity, structural change, and economic growth in detail. This includes the Penn World Tables, the World Input-Output Database (WIOD) and the Maddison Historical Statistics.
An important aim of the GGDC is to carry out, and encourage, new empirical research that is innovative and at the same time policy relevant. This is done through the GGDC's own research, by compiling comprehensive databases for public use and submitting (joint) proposals to finance collaborative research in this field. International cooperation is key given the comparative nature of the research. The centre also organises seminars, summer schools and conferences, such as the annual Maddison lecture series.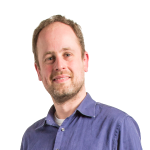 The GGDC consists of a dedicated group of senior and junior staff members, PhD students and support staff, with a large collaborating network of local, national and international affiliates. Its current director is Robert Inklaar.
| | |
| --- | --- |
| Last modified: | 07 December 2021 12.24 p.m. |