Data Management
What is research data?
Research data are facts, observations or experiences on which an argument, theory or test is based. It comprises all records, files or other evidence, irrespective of their content or form (e.g. in print, digital, physical or other forms), relating to research observations, findings or outcomes, including primary materials and analysed data.
Why is research data management important?
Research data management is the process of collecting, processing, protecting, storing, and sharing your research data. It is important to manage your data correctly for several reasons. Good management helps avoid errors and saves time and resources in the long run. It also allows other researchers to validate and replicate your findings. Besides that, there is a growing number of research data requirements imposed by funders.
The DCC provides services to help you manage your data at all stages of the research process.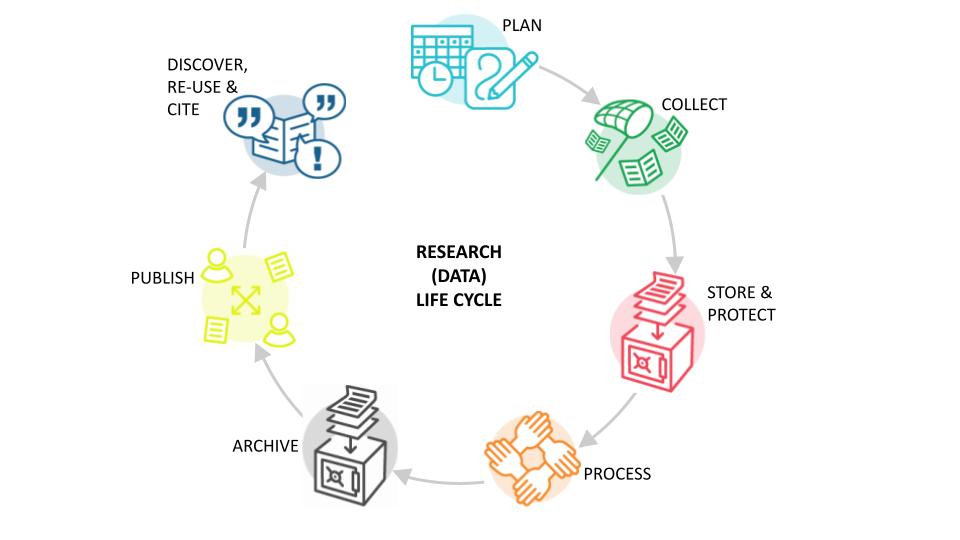 | | |
| --- | --- |
| Last modified: | 13 January 2022 5.23 p.m. |