Academic papers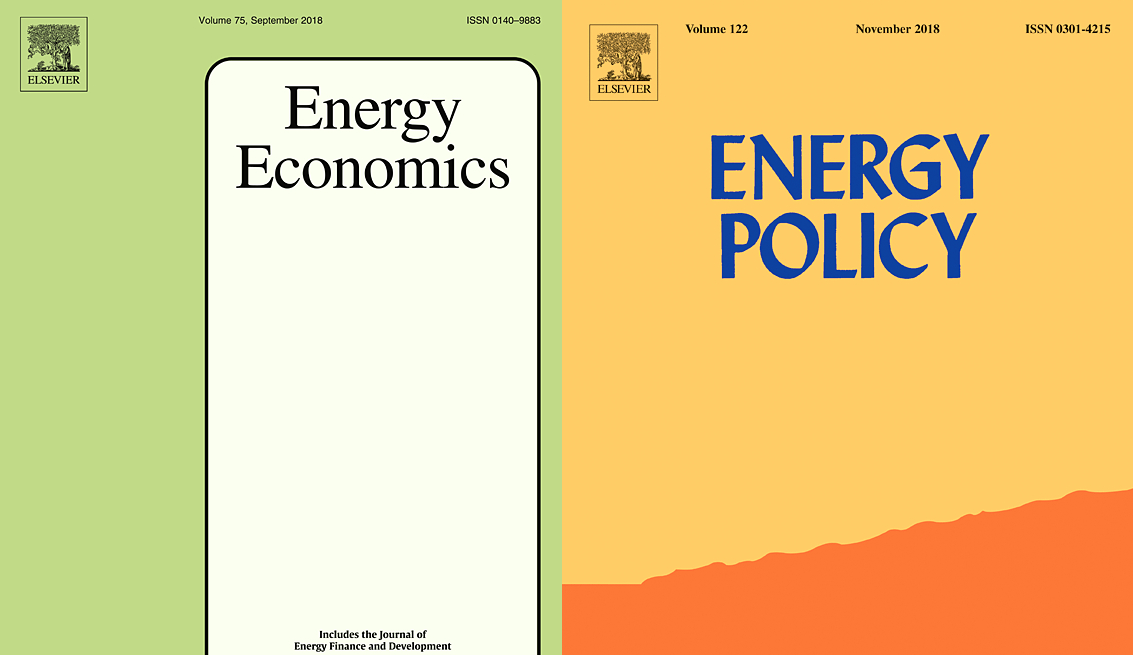 Selection of a cademic papers
Business strategies
uit het Broek, M. A. J., Veldman, J., Fazi, S., & Greijdanus, R. (2019). Evaluating resource sharing for offshore wind farm maintenance: The case of jack-up vessels. Renewable & Sustainable Energy Reviews, 109, 619-632.
Van Der Wal, J., Eecen, P., & Veldman, J. (2017). Risks and Uncertainties in the Planning Phase of Offshore Wind Projects. In M. C. Carnero, & V. González-Prida (Eds.), Optimum Decision Making in Asset Management (pp. 334-357).
Post, R. M., Buijs, P., uit het Broek, M. A. J., Lopez Alvarez, J. A., Szirbik, N. B., & Vis, I. F. A. (2017). A solution approach for deriving alternative fuel station infrastructure requirements. Flexible Services and Manufacturing Journal. 10 p.
Stevens, L. C. E., & Vis, I. F. A. (2016). Port supply chain integration: analyzing biofuel supply chains. Maritime Policy & Management, 43(3), 261-279.
Vis, I. F. A., & Ursavas, E. (2016). Assessment approaches to logistics for offshore wind energy installation. Sustainable Energy Technologies and Assessments, 14, 80-91.
Pulles, N. J. , Veldman, J. , & Schiele, H. (2014).

Identifying innovative suppliers in business networks: An empirical study.

Industrial Marketing Management, 43 (3), 409-418.
Consumer behaviour and marketing
Namazkhan, M., Albers, C., & Steg, L.(2020). A decision tree method for explaining household gas consumption: The role of building characteristics, socio-demographic variables, psychological factors and household behaviour. Renewable and Sustainable Energy Reviews, 119, [109542].
Romensen, G-J., & Soetevent, A. (2017). Tailored Feedback and Worker Green Behavior: Field Evidence from Bus Drivers. (SOM Research Reports; No. 17016-EEF).
Taufik, D., Bolderdijk, J. W., & Steg, L. (2015).

Acting green elicits a literal warm glow.

Nature climate change, 5 (1), 37-40.
Noppers, E.H., Keizer, J.W., Bolderdijk, J.W. & Steg, L. (2014).

The Adoption of Sustainable Innovations: Driven by Symbolic and Environmental Motives.

Global Environmental Change, 25, 52-62.
Lhoest-Snoeck, S., van Nierop, E., & Verhoef, P. C. (2015).

Customer Value Modelling in the Energy Market and a Practical Application for Marketing Decision Making.

International Journal of Electronic Customer Relationship Management, 9 (1), 1-32.
Investments and finance
Trinks, A., Mulder, M., & Scholtens, B.(Accepted/In press). An Efficiency Perspective on Carbon Emissions and Financial Performance. Ecological Economics
Rezec, M., & Scholtens, B. (2017). Financing energy transformation: The role of renewable energy equity indices. International Journal of Green Energy, 14(4), 368-378.
Fokkema, J. E., Buijs, P., & Vis, I. F. A. (2017). An investment appraisal method to compare LNG-fueled and conventional vessels. Transportation Research. Part D: Transport and Environment, 56, 229-240
Trinks, A., Scholtens, B., Mulder, M., & Dam, L. (2017). Divesting Fossil Fuels: The Implications for Investment Portfolios. (SOM Research Reports; Vol. 17001-EEF).
Scholtens, L. (2017). Why Finance Should Care about Ecology. Trends in Ecology & Evolution, 32(7), 500-505
van Eijkel, R., Kuper, G. H., & Moraga González, J. L. (2016). Do firms sell forward for strategic reasons? An application to the wholesale market for natural gas. International Journal of Industrial Organization, 49, 1-35.
Westerman, W., & Brunia, N. (2015). Valuing a European energy firm with fossil fuel and renewables business. Energy and Value Letter, 7(15), 31-47.
Sklavos, K. , Dam, L. , & Scholtens, B. (2013).

The liquidity of energy stocks .

Energy Economics, 38, 168-175.
Haan, M. de , Dam, L. , & Scholtens, B. (2012).

The drivers of the relationship between corporate environmental performance and stock market returns.

Journal of Sustainable Finance and Investment, 2, 338 - 375.
Design of energy markets
van Leeuwen, C., & Mulder, M.(2018). Power-to-gas in electricity markets dominated by renewables. Applied Energy, 232, 258-272.
Dijkstra, P. T., Haan, M. A., & Mulder, M. (2017). Design of Yardstick Competition and Consumer Prices: Experimental Evidence. Energy Economics, 66, 261-271.
Bouwmeester, M., & Scholtens, L. (2017). Cross-border investment expenditure spillovers in European gas infrastructure. Energy Policy, 107, 371-380.
Neuteleers, S., Mulder, M., & Hindriks, F. (2017). Assessing fairness of dynamic grid tariffs. Energy Policy, 108, 111-120.
Dijkstra, P. T., Haan, M. A., & Mulder, M. (2017). Industry structure and collusion with uniform yardstick competition: Theory and experiments. International Journal of Industrial Organization, 50, 1-33.

Mulder, M. (2015). Competition in the Dutch electricity wholesale market: An empirical analysis over 2006-2011.

The Energy Journal, 36 (2), 1-28.
Soetevent, A. R., Haan, M. A., & Heijnen, P. (2014).

Do auctions and forced divestitures increase competition? Evidence from retail gasoline markets. Journal of Industrial Economics, 62(3), 467-502.

Kuper, G.H. (2012), "Inventories and Upstream Gasoline Price Dynamics," Energy Economics, 34 (1), 208-214.
Macroeconomic relations
Dietzenbacher, E., Kulionis, V., & Capurro, F. (2020). Measuring the effects of energy transition: A structural decomposition analysis of the change in renewable energy use between 2000 and 2014. Applied Energy, 258
Saari, M. Y., Dietzenbacher, E., & Los, B. (2016).

The impacts of petroleum price fluctuations on income distribution across ethnic groups in Malaysia.

Ecological Economics, 130, 25-36.
McCarthy, K. J. (2016). On the influence of the European trade barrier on the Chinese PV industry: Is the solution to the solar-dispute "successful"?Energy Policy, 99, 154-157.

Heijdra, B.J., P. Heijnen (2013), 'Environmental abatement and the macroeconomy in the presence of ecological thresholds'.

Environmental and Resource Economics, 55, 47-70.

Dietzenbacher, H.W.A., J. Lan, M. Lenzen, D. Moran, K. Kanemoto, J. Murray and A. Geschke, (2012) Structural change and the environment - a case study of China's production recipe and CO2 emissions.

Journal of Industrial Ecology, 16 (2012), 623-635.
Environmental policies
Mulder, M., & Pangan, M. (2017). Influence of Climate Policy and Market Forces on Coal-fired Power Plants: Evidence on the Dutch market over 2006-2014. Economics of Energy & Environmental Policy, 6(2), 1-24.
Mulder, M., & Zeng, Y. (2017). Exploring Interaction Effects of Climate Polices: A Model Analysis of the Power Market. IAEE Energy Forum, 2017 (Singapore Issue), 31-32.
Noseleit, F. (2017). Renewable energy innovations and sustainability transition: How relevant are spatial spillovers?Journal of Regional Science.
Heijdra, B. J., Heijnen, P., & Kindermann, F. (2015).

Optimal Pollution Taxation and Abatement When Leisure and Environmental Quality are Complements.

De Economist, 163(1), 95-122.

Mulder, M. , & Scholtens, B. (2013). The impact of renewable energy on electricity prices in the Netherlands.

Renewable Energy, 57, 94-100.
| | |
| --- | --- |
| Last modified: | 24 March 2020 4.23 p.m. |