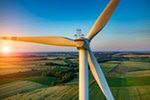 CEER organises seminars on topics ranging from competition issues in energy markets to consumer behaviour and finance of energy products. A seminar is based on the latest work (in progress) of researchers affiliated with CEER.
Would you like to receive more information about our seminars? Please contact us.
An overview of our seminars:
1. Corporate Seminar
This is an annual event in which energy corporates will be invited to hear about the research being conducted at the CEER. At these events, a number of CEER researchers - students, postdocs, and professors - will pitch their research interests and topics. In doing so, we hope to be able to demonstrate the relevance of our research and to attract support. The previous corporate seminar took place on Wednesday 14 June from 14:00 - 18:00.
Click here for a previous corporate seminar.
2. Academic Seminar
This is a faculty-wide platform through which researchers will be asked to present a 'submitable' paper on topics of interest to CEER researchers. The previous academic seminar took place in the spring of 2017.
Click here for previous academic seminars.
3. PhD Seminar
This is an informal platform at which PhD-student researchers can present their preliminary work as well as their research ideas. The first of the following PhD seminar series (2017-2018) is planned at VentureLabs (Van Elmpthuis, Herestraat 106, Groningen; 1st floor) in end-October 2017. Contact us for more information.
Click here for previous PhD seminars.
4. Student events
This is a platform for students of the Energy focus area to gain specialised knowledge that helps them to successfully navigate the economic, business and financial challenges facing the energy sector. The first student event (2017 - 2018): 'Impact of renewable subsidy policies on Emission Trading in the EU' seminar will take place in room 5419.0015 (Kapteynborg building) on November 23 (Thursday) from 14:00 until 16:00 . For more information click here.
Click here for previous student events.
---
Previous corporate seminar:
Workshop "Renewable Energy and FEB Research":

For this workshop on March 17th 2015, researchers from different disciplines at the Faculty of Economics and Business (Marketing, Operations, Economics, Econometrics, Innovation, Management) presented their work in short presentations (about 10 minutes per person) in relation to renewable energy. The presentations led to a lively discussion between researchers and practitioners. The day was wrapped up with some enjoyable networking at the new bar in the Faculty Plaza.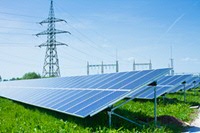 A list of the presentations of the corporate seminar (incl. slides) is provided below. Feel free to contact the speakers if you have any questions.
Previous academic seminars:
Seminar "Monitoring energy behaviour of firms and consumers": CEER hosted a seminar on November 3th, 2016. In that, Thijs Broekhuizen, Florian Noseleit and Killian McCarthy introduced their plans establish a 'Sustainability Transition Monitor', and Linda Steg and Thijs Bouwman introduced the 'Energy Sense' project.
CEER seminar on Electricity Markets: On December 16th we hosted our first CEER Fall Seminar. After the succes of the first CEER Workshop in March 2015, we invited two visiting speakers from Leuphana Universität Lüneburg and KU Leuven who gave an in-depth lecture about the functioning of electricity markets.
PhD seminar series 2016-2017:
Previous student events:
Excursion: visit to the Combined Cycle Gas Turbine Power Plant of Engie in Lelystad and Vierverlaten Solar Park on 17 May 2017
Student Seminar about Trading the Thermal Energy Complex by Gazprom on 23 February 2017: Professional Commodity Traders Robbert van den Bergh (Coal Analyst) and Sean McQuistan (Cross Commodity Trader/Analyst) from Gazprom Marketing and Trading Division in London have introduced a cross commodity perspective on Trading the Thermal Energy Complex topic to the Energy Specialist students of the University of Groningen. The seminar has mainly focused on the Crude & Refined products, Thermal Coal, Natural Gas and Electricity. Presenters have demonstrated to the students how the physical linkages between different commodities and thermal energy supply chains can impact the demand for and price of Thermal Energy Commodities, presenting and opportunity for savvy traders in the market.
| | |
| --- | --- |
| Laatst gewijzigd: | 10 november 2017 20:57 |