Seminars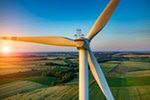 CEER organises seminars on topics ranging from competition issues in energy markets to consumer behaviour and finance of energy products. A seminar is based on the latest work (in progress) of researchers affiliated with CEER.
Would you like to receive more information about our seminars? Please contact us.
An overview of our seminars:
1. Corporate Seminar
This is an annual event in which energy corporates will be invited to hear about the research being conducted at the CEER. At these events, a number of CEER researchers - students, postdocs, and professors - will pitch their research interests and topics. In doing so, we hope to be able to demonstrate the relevance of our research and to attract support.
Click here for a previous corporate seminar.
2. Academic Seminar
This is a faculty-wide platform through which researchers will be asked to present a 'submitable' paper on topics of interest to CEER researchers.
Click here for previous academic seminars.
3. PhD Seminar
This is an informal platform at which PhD-student researchers can present their preliminary work as well as their research ideas.
Click here for previous PhD seminars.
4. Student events
This is a platform for students of the Energy focus area to gain specialised knowledge that helps them to successfully navigate the economic, business and financial challenges facing the energy sector.
Click here for previous student events.
---
Previous corporate seminar:
Workshop "Renewable Energy and FEB Research":

For this workshop on March 17th 2015, researchers from different disciplines at the Faculty of Economics and Business (Marketing, Operations, Economics, Econometrics, Innovation, Management) presented their work in short presentations (about 10 minutes per person) in relation to renewable energy. The presentations led to a lively discussion between researchers and practitioners. The day was wrapped up with some enjoyable networking at the new bar in the Faculty Plaza.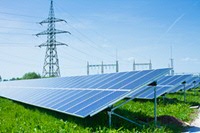 A list of the presentations of the corporate seminar (incl. slides) is provided below. Feel free to contact the speakers if you have any questions.
Previous academic seminars:
Seminar "Monitoring energy behaviour of firms and consumers": CEER hosted a seminar on November 3th, 2016. In that, Thijs Broekhuizen, Florian Noseleit and Killian McCarthy introduced their plans establish a 'Sustainability Transition Monitor', and Linda Steg and Thijs Bouwman introduced the 'Energy Sense' project.

PhD seminar series 2016-2017:
Previous student events:
Excursion: visit to the Combined Cycle Gas Turbine Power Plant of Engie in Lelystad and Vierverlaten Solar Park on 17 May 2017
Student Seminar about Trading the Thermal Energy Complex by Gazprom

On 15 March 2018, the Center for Energy Economics Research (CEER) organized a seminar about energy trading. Two energy traders from Gazprom's London office came to Groningen to tell everything about their diverse job. They mainly discussed the relevance of a cross commodity perspective in energy trading, since energy supply chains are closely integrated. Moreover, the daily routines of an energy trader and some anecdotes were shared.

The event was well attended by students from the RUG and the Energy Academy. Because of the different backgrounds of the attendees, some interesting discussions and insights emerged. If you would like to attend similar events in the future, please consult the CEER web page.
| | |
| --- | --- |
| Last modified: | 19 February 2019 09.56 a.m. |