About the GGDC
The Groningen Growth and Development Centre (GGDC) was founded in 1992 within the Economics Department of the University of Groningen by a group of researchers working on comparative analysis of economic performance over time and across countries. The aim of the GGDC is to stimulate research into the interactions of globalisation, technology and institutions and their impact on growth, productivity and inequality. This is done through the GGDC's own research and by compiling comprehensive databases for public use. The centre also organises seminars and conferences, carries out contracted research and it submits (joint) proposals to finance research in this field.
The GGDC provides unique information on economic growth and development in the form of easily accessible datasets, along with comprehensive documentation. These data are publically available which enables researchers and policy makers from all over the world to analyse productivity, structural change, and economic growth in detail. The GGDC encourages research and provides valuable input for policy evaluation.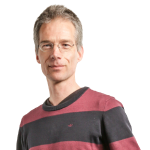 The current director of the GGDC is Marcel Timmer. Our experts include a small group of senior staff members with a large surrounding circle of affiliates. Most of the papers, articles and books published by our staff members are linked to these databases.
| | |
| --- | --- |
| Laatst gewijzigd: | 09 november 2016 15:00 |