Rondleiding Universiteitsmuseum in het Gronings / Rondlaiden in t Grunnegs zondag 19 maart
Wanneer:

zo

19-03-2017

om

15:00
Waar:

Universiteitsmuseum Groningen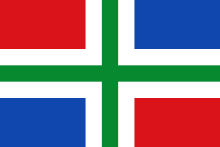 ​Op zondag 19 maart om 15 uur verzorgen Lammert Doedens en Merel Weijer een rondleiding door het Universiteitsmuseum in het Gronings!​
Laat u verrassen op de tentoonstelling Nobel Science, Feringa, Zernike and the Groningen tradition. Want wist u bijvoorbeeld dat er van de 579 Nobelprijzen slechts 49 naar een vrouw gingen? En wat is er leuker dan zelf met moleculen knutselen net als Nobelprijswinnaar Ben Feringa.
Op de bovenverdieping nemen we u mee door het bijzondere leven van Aletta Jacobs, maar natuurlijk ook door al onze andere collecties zoals de anatomie, zoologie, volkenkunde en natuurwetenschappen.
Na afloop staat er een Gronings borreltje klaar!
Aanvang: 15 uur
Toegang: € 1,-
Duur: ca. drie kwartier
---
Zundag 19 meert om drij uur nemen Lammert Doedens en Merel Weijer joe mit op struuntoer deur t Universiteitsmuseum.
Loat joe verazzen op de tentoonstellen Nobel Science en verneem van Merel ales over de Nobelpries, Ben Feringa en de Grunneger traditie. Wel wos bieveurbeeld dat der van de 579 Nobelpriezen moar 49 noar vraauwluu gingen? En je kinnen ook zulf aan de slag. Lekker knutern mit moleculen net als Ben Feringa zulf.
Op de bovenverdaipen neemt Lammert joe mit noar de spreekkoamer van Aletta Jacobs en laangs ale andere kollecties zoals anatomie, zoölogie en volkenkunde.
Tis nait vergees, t kost ain euro en 't duurt om en noabie 3 kwertaaier. Proat is gain jenever, moar ast oaflopen is stait der ain lekker Grunnegs klokje kloar.