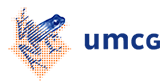 Professor Ronald M. Evans - Honorary doctor in Medical Sciences
Honorary doctor in Medical Sciences, specifically in Molecular Endocrinology
On Friday 13 June 2014 Ronald M. Evans, Professor and Director of the Salk Institute's Gene Expression Laboratory and Howard Hughes Medical Institute Investigator received an honorary doctorate from the University of Groningen on the occasion of "University of Groningen 400 years". Honorary doctorates were presented to individuals who have made exceptional contributions to society, academia or politics.
Profile Ronald M. Evans
Professor and Director Gene Expression Laboratory, Salk Institute, La Jolla, USA
Howard Hughes Medical Institute Investigator
March of Dimes Chair in Molecular and Developmental Biology
Education
B.A., Bacteriology, University of California, Los Angeles
Ph.D., Microbiology and Immunology, University of California, Los Angeles
Postdoctoral fellow, Rockefeller University
Research
Evans is an authority on hormones, both their normal activities and their roles in disease. A major achievement in Evans' lab was the discovery of a large family of molecules, named receptors, that respond to various steroid hormones, Vitamin A and thyroid hormones. These hormones help control many aspects of physiology such as sugar, salt, calcium and fat metabolism; thus, they impact on our daily health as well as treatment of disease. The receptors Evans discovered are primary targets in the treatment of metabolic disease, cancer osteoporosis and asthma.
"Ronald Evans' work, specifically the discovery of the superfamily of nuclear receptors which are activated by hormones, vitamins, dietary fatty acids and sterols, but also by specific drugs, and which convert these signals into specific gene expression programs, has caused a revolution in the field of Endocrinology and our understanding of the regulation of our metabolism.

This knowledge has led to the development of novel therapeutic strategies and drugs for the treatment of cancer, diabetes and heart disease."

Professor Folkert Kuipers, Dean University Medical Center Groningen
An authority on hormones
Professor Evans is a leading investigator in the role hormones play in the regulation of metabolism.
"Because humans are good at storing fat during times of plenty, we are also excellent at surviving times of famine. The fat tissues of our body are like batteries, providing us with a steady source of energy when food is scarce. Understanding the storage and burning of fat, literally the ebb and flow of energy throughout our body, is crucial to normal physiology and ultimately the treatment of metabolic diseases such as obesity and diabetes."
Source: www.salk.edu
| | |
| --- | --- |
| Last modified: | 03 September 2018 1.57 p.m. |