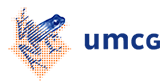 Solamere CLSM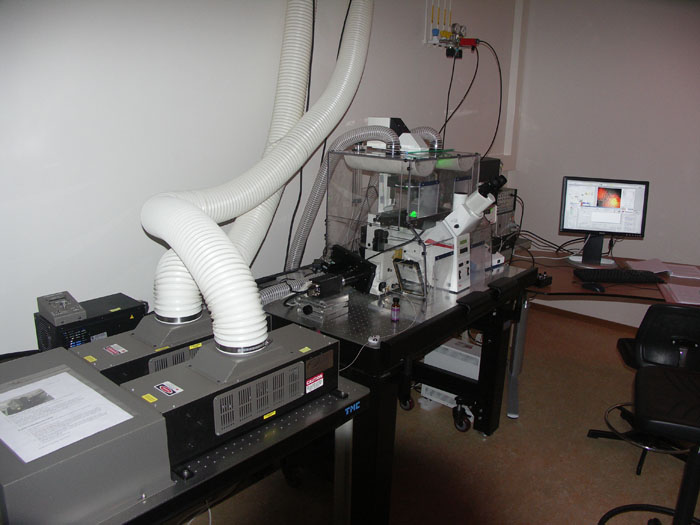 Specifications Solamere Nipkow Confocal Live Cell Imaging system
.
Based on a Leica DM IRE2 Inverted microscope with fully motorized objective nosepiece and fluorescence filter cube change,
Equipped with two very sensitive camera's, for confocal or widefield microscopy.
Brightfield transmitted light and incident light fluorescence. Hg 100 w mercury lamp and 3 filter cubes:
◘ I3 (blue excitationBP 450-490) (not yet available)
◘ N2.1 (BP 515-560 excitation, LP emission 515)
◘ A (LP emission 590)
.
AVAILABLE OBJECTIVES (magnification/NA,immersion, working distance)
◘ HC PL APO CS 10x/0,30 dry 11 mm.
◘ HC PL APO CS 20x/0,70 oil-glyc 0,17mm -0,26mm
◘ HCX PL APO CS 40x/1,25 oil 0,1 mm
◘ HCX APO 40x/0,8 water 3,3 mm
◘ HCX PL APO 63x/1,3 glycerin 0,1 mm
(the glycerin lenses are specially designed for imaging living cells in media with low refractive index at 37°C)
The microscope is equipped with an switchable1,5X intermediate (optovar) lens, the available magnifications are thus: 10, 15, 20, 30, 40, 60, 63 and 94x
CAMERA
Andor iXon DV885 EM CCD camera. (for widefield )
◘ 1004x1002 pixels
◘ pixel size 8x8 um
◘ minimum temperature : -65 C
◘8/ 14 bit digitation
◘ 30 frames/sec at 1000x1000 pixels, 200 frames/sec at 128x128 pixels max.
STAGE
ASI MS2000 Piezo z-stage, joy-stick and computer controlled
◘ 100 um Z-range
◘ 1.5 nm Z-r esolution
◘ 5mm/sec max Z-speed
◘ XY DC servo motor controlwith sub micron precision
.
ACQUISITION
The system is controlled by intuitive ANDOR IQ software
◘ Timelapse
◘ MultiCell tracking
◘ Max 6 channels sequential acquisition
◘ Full microscope control
◘ 500 GB Harddisk
.
CLIMATE CONTROL
The microscope is put in a temperature controlled box (Live Imaging Services). A small object incubator provides a constant flow of 4% CO2. The complete system is installed on a pneumatic vibration isolation table.
| | |
| --- | --- |
| Laatst gewijzigd: | 27 maart 2019 11:54 |