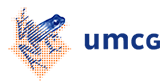 Links
* = recommended.
Microscopy information
Introduction to Optical Microscopy and Photomicrography *
Virtual library on Microscopy(many links)
ANL TelePresence Microscopy Site
Freeware Image processing
ImageJ (a very popular public domain image processing program)
FIJI (Fiji Is Just ImageJ for microscopy, the UMIC standard)*
Irfanview* (one of the most popular image viewers worldwide!)
LCS lite(to view Leica lcs files)
LAS-AF lite (to view Leica LIF files, use LAS-AF 3 or higher, 64 bit computers only!)
ICY (Icy provides the software resources to visualize, annotate and quantify bioimaging data)
Ilastic (segmentation toolkit)
Instrumentation
Tissue Gnostics (Tissue Faxs)
Fluorophores, Supplies etc.
SearchLight spectraviewer by Semrock *
Crystalplex Corp. - quantum dots
Fluorescent Microsphere Resource Center - U. of Washington , Seattle , WA
Enzo Assays for Live Cell imaging
dyes - filter sets - objectives by Zeiss
CellView Cell culture dish with glass bottom
Tebu-bio Live Cell Imaging Tools
Societies etc
NVvM Dutch Society for Microscopy
Belgian Society for Microscopy
EMS - European Microscopy Society
International Federation of Societies for Microscopy
The Royal Microscopical Society
Institutes, Groups
BCN( Graduate School for Behavior, Cognition and Neurosciences)
GBB (Groningen Biomolecular Sciences and Biotechnology Institute)
GUIDE (Graduate School for Drug Exploration)
W.J.Kolff Institute (Biomedical engineering, Materials Science and Applications )
---
Suggestions? dead links? mail webmaster .
| | |
| --- | --- |
| Last modified: | 15 July 2020 4.55 p.m. |