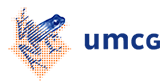 Leica TCS SP2
Specifications Leica SP2 AOBS Confocal microscope
Leica DM IRE2 Inverted microscope with fully motorized objective nosepiece and fluorescence filter cube change,
Brightfield and Differential Interference Contrast(DIC) transmitted light and incident light fluorescence.
Hg 50 w mercury lamp and 3 Leica filter cubes:
◘ I3 (blue excitationBP 450-490)
◘ N2.1 (BP 515-560 excitation, LP emission 515)
◘ A (LP emission 590)
.
AVAILABLE OBJECTIVES (magnification/NA, immersion, working distance)
◘ HC PL APO CS 10x/0,30 dry 11 mm.
◘ HC PL APO CS 20x/0,70 oil-glyc 0,17mm -0,26mm
◘ HCX PL APO CS 40x/1,25 oil 0,1mm
◘ HCX PL APO 63x/1,4 oil 0,1mm
.
EXCITATION LINES
One Argon and two HeNe lasers available, six lines in total:
Ar: 457-477: 5 mW and 488, 514nm: <30 mW in focal plane
HeNe 543 nm: <0.2 mW in focal plane
HeNe 633 nm; <4.0 mW in focal plane
Acousto-Optical Tunable Filter (AOTF) with seven channels and Acousto- Optical Beam Splitter. (AOBS)
.
DETECTION
Spectral Confocal Module based on prism with high sensitivity multiband detection system.
Three confocal detection channels for reflection and fluorescence with tunable band-width and central wavelength in continuous and independent form for each channel.
One detection channel for transmitted light. (DIC)
Maximum scanning resolution of 4096 x 4096 pixels with a dynamic range of 12 bits per channel.
Maximum scanning speed of 2000 lines per second.
.
AQUISITION AND VISUALIZATION
Control panel with seven digital potentiometers for parameter setting
Working station with two monitors, CD burner.
Software for exploration control, multidimensional series acquisition (x, y, z, t),
visualization, bidimensional processing and image quantification.
Software for image tridimensional processing.
Software for 2D and 3D colocalization analysis.
Software for performance of physiological measures.
Software for FRET.
Software for FRAP.
Software for spectral separation.
­­­­­­­­­­­­­­­­­­­___________________________________________________________
| | |
| --- | --- |
| Laatst gewijzigd: | 10 juli 2014 12:18 |