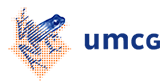 ML-II regulations
The following rules and regulations apply in general to the people working at the Central Flowcytometry Unit (ML-II classified).
Access to the room is restricted to those who are aware of the risks involved in entering this room. Work must not commence until this e-learning module has been completed and instruction has been given by

the

Responsible Staff Member (RSM) or another member of staff authorized by the BSO (e.g. the SM).

Maintenance staff must consult the RSM or SM before entering the room.

All persons working with GMOs at level II must be registered with, and have the approval of, the BSO.

No exceptions are made for students or guest staff.

All persons working in an ML-II area must comply with additional rules, measures or advice given by the BSO, RSM or SM.

In all cases not covered by these rules and regulations, the RSM, SM or BSO should be consulted.

Every lab worker is required to inform the RSM, SM or BSO in the event of irregularities, incidents or emergencies.

In the case of experiments with radionuclides, permission is also required from the Radiation Protection Unit.

If activities involving non-GMOs or GMOs classified under ML-I are carried out in the ML-II room, the ML-II work instructions must be applied to all activities.

If work has to be carried out in the ML-II laboratory involving microorganisms in risk Class 3 (ML-III), permission must be sought from the BSO. Work involving GMOs must be specified in the GMO permit. The GMO permit contains additional instructions that must be observed.

In certain cases, persons who are suffering from a digestive disorder, have an open wound or are taking medication that lowers the immunity will not be permitted to carry out work (consult the BSO).
| | |
| --- | --- |
| Last modified: | 15 October 2019 12.46 p.m. |