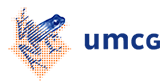 Flow Cytometry Unit fees
The costs for the maintenance of the equipment of the FCU is mostly covered by the users of the facility. Up until now, we used a subscription system that greatly favored large groups, and had some unwanted side-effects. We therefore decided that from 2020 on, all costs will be calculated on a per-hour basis, calculated from the reserved time in the booked scheduler agenda. All users must register a project number ('kostenplaatsnummer'), and a Principal Investigator (PI) to whom the invoice will be send. Every 3 months an update of the charged costs will be send to the responsible PI.
The costs for using the analyzers will be 20 € per hour
The costs for using the sorters will be 40 € per hour
Data analysis on one of the three computer systems of the CFU is free of charge.
Users from outside the UMCG/RuG will be charged:
Analyzers: 200 € per hour
Sorters: 300 € per hour
Invoices for 2019 will still be calculated on the basis of the subscription system as shown in the table below and will be available early in 2020.
| | | |
| --- | --- | --- |
| Hours | Payment for Analyzers | Payment for Sorters |
| < 30 hours/year | € 100 per hour | € 150 per hour |
| 30 – 150 hours/year | € 3000 | € 4500 |
| 150 – 300 hours/year | € 4000 | € 6500 |
| 300 – 450 hours/year | € 5000 | € 8500 |
| 450 – 600 hours/year | € 6000 | € 10500 |
| | |
| --- | --- |
| Last modified: | 16 December 2019 2.48 p.m. |