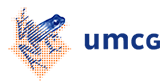 Booked Scheduler introduction
-To get access to the booking system for the flowfacility unit you have to register at www.cytometry-umcg.bookedscheduler.com
-There you have to give some information like (user)name, email address, department, projectnumber, position and preferably your (mobile) telephone number by which we can reach you in case of any problems!
-You will get an email from booked scheduler to confirm your registration. If you don't get it check your spamfolder!
-After registration access can be given to the flowcytometer(s) for which you have succeeded the training by the facility.
Making appointments can be done in "Schedule Bookings". First you will see the analysers lay-out scheme. If you need to view the sorter layout you have to change the layout from analyser to sorter (on the top of the page). If a sorter/analyzer is restricted, it means you have no permission to make a booking yourself. For the high speed sorters (XDP and Astrios) we will give more experienced users access to the agenda but with the restriction that the appointments still needs to be approved by one of the operators. The Sony sorter (SH800S) and all other analyzers can be booked without approval but of course you need to be trained by the facility on those systems.
It is possible to integrate your appointments into the Google calendar:
In the menu Schedule-My Calendar, choose "allow subscriptions to this calendar". Copy the URL link and paste it in Google Calendar (other Agenda's)
For Outlook first choose "allow subscriptions to this calendar" and then "subscribe to this calendar" in the menu Schedule-My Calendar.
For questions and remarks please contact one of the operators of the facility.
| | |
| --- | --- |
| Last modified: | 15 October 2019 12.39 p.m. |