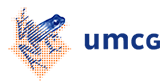 Registration
1. Before registration make sure you have a digital proof of the ML-II elearning (pdf, jpg, png or bmp) showing the result and your name!
2. Registration for the facility can be done by using this link for new users. Without registration use of the facility can not be allowed.
3. After this registration new users will get an email for introduction by one of the operators on the flowcytometer they requested. For the MoFlo Astrios and MoFlo XDP an introduction is not necessary. These systems are always controlled by the facility operators.
4. The facility uses a booking system for the reservations on the different flowcytometers. All users need to make an account on www.cytometry-umcg.bookedscheduler.com and register there also.
For an brief explanation of booked scheduler see this page.
5. Once the introduction has been completed successfully you will then get access to the flowcytometer on the booked scheduler agenda.
Sorting MoFlo Astrios and XDP:
The MoFlo highspeedsorters (XDP and Astrios) aren't self-supporting and always involves the supervision of one of the operators. Although experienced key-users can be allowed to sort by themselves after training. Bookings for sorting can be made by the users themselves (after instruction how to do so and approval of the operator) for each workingday from 9:00-11:30 and 12:00-16:30 . For making an appointment on one of the sorters consider the amount of cells, samples and controls, by which an correct estimation of the sort time needed can be made.
Sorting Sony SH800S:
The Sony SH800S sorter is ment to be used for less complex sorts where sterility and operator safety are important. This sorter can be operated by the more experienced users themselve after a short training of about 1,5 hour.
| | |
| --- | --- |
| Last modified: | 02 January 2020 3.53 p.m. |