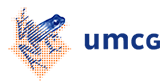 Agilent Quanteon
The Quanteon is a 4 laser flow cytometer that is configured with 25 independent silicium based detectors (SiPM) for meeting demanding sample panels. The SiPM provides excellent sensitivity, stability and a 7.2 log dynamic range! Very dim signals and very bright signals can all be captured and gated in the same view, therefore eliminating the need for laborious trial and error PMT tuning procedures. Small vesicles like bacteria, platelets or even extracellular vesicles can be detected as small as 0,1 um.
Excellent fluidics provide steady and consistent sample delivery, with high reproducibility and exceptionally low CVs even on high flow rates! Absolute counts, without the use of expensive beads, will save time and money.
The Novosampler enables easy automated measurement with a tube rack (40 tubes) or various types of 96 wells plates (no deep well) or 384 wells plate.
The FCU has 2 identical Quanteons which can serve as their backup in case of technical problems.
Specifications
| Laser (OBIS CellX) | Wavelength | Power |
| --- | --- | --- |
| Violet | 405 nm | 100 mW |
| Blue | 488 nm | 100 mW |
| Yellow | 561 nm | 100 mW |
| Red | 637 nm | 100 mW |
| | |
| --- | --- |
| Last modified: | 29 March 2022 10.42 a.m. |