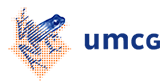 Beckman Coulter MoFlo Astrios
General Information
In the FCU (Flow Cytometry Unit) one MoFlo Astrios sorter is located. This high speed sorter is used for research purposes.
The MoFlo Astrios is a high speed sorter equipped with 7 lasers (355 nm, 405 nm, 488 nm, 532 nm, 561 nm, 592 nm and 640 nm The MoFlo Astrios provides the ability to analyze or sort up to 32 parameters (FSC, 6 SSC and 25 colors). According to the technical specification it can achieve a validated sort rate of up to 70.000 events per second . In our practice, sorting rates till 25.000 events per second can be achieved with good recovery, yield and viability using the standard 70 nozzle. Higher speeds (45.000 cells/sec) are very well possible but will lead to a lower yield (because of Poisson statistics). Six different populations can be sorted at the same time. Each population can be sorted in its own sort mode (Single, Purify and Enrich)
Optional nozzles sizes (100 um, 120 um and 150 um) can be used besides the standard 70 nozzle, to sort bigger cells (This prevents clogging of the nozzle and creates better side streams). On the backside it will reduce the speed a lot (max 8000 cells/sec with a 100 um nozzle) but because of lower shear stress involved it is more gentle for the cells.
Multiple tube formats can be applied for sorting using the temperature controlled SmartSampler. The sorted cells can be collected in multiple tube formats like eppendorf cups, 5, 15 and 50 ml tubes. The Cyclone enables (single cell) sorting in different plates (12, 24, 48, 60 (Terasaki), 96, 384 wells) and also on slides (customable format).
Samples are acquired (32 bits digitalization in 5 decades) using the Summit software. Samples are saved as FCS3.0 files. Compensation afterwards is possible.
Sample preparation
Before sorting the sample needs to be filtered, to eliminated cell aggregrates, using the BD Falcon 5 ml polystyrene Round-Bottom Tube with Cell-Strainer Cap (REF 352235) (35 um). Doing this prevents clogging in the sample line or nozzle and results in a better, more time-efficient way of sorting.
Specifications
Laser
| | | |
| --- | --- | --- |
| Laser | Wavelength | Optical Power (at the Nozzle) |
| Ultraviolet | 355 nm | 20 mW |
| Violet | 405 nm | 30 mW |
| Blue | 488 nm | 125 mW |
| Green | 532 nm | 95 mW |
| Yellow Green | 561 nm | 150 mW |
| Orange | 592 nm | 150 mW |
| Red | 642 nm | 80 mW |
Standard Configuration
355 nm Laser
| | |
| --- | --- |
| Filter | Fluorochrome |
| 379/21 | |
| 448/59 | DAPI, Hoechst Blue |
| 692/75 | Hoechst Red |
405 nm Laser
| | | |
| --- | --- | --- |
| Laser | Filter | Fluorochrome |
| Violet 405 nm | 405/10 | SSC Violet Laser |
| | 448/59 | Pacific Blue, H450, E450, Brilliant Violet 421 |
| | 546/20 | Pacific Orange |
| | 607/35 | eFluor 600(605), BV605 |
| | 795/70 | |
488 nm Laser
| | | |
| --- | --- | --- |
| Laser | Filter | Fluorochrome |
| Blue 488 nm | 488/6 | SSC Blue Laser |
| | 513/26 | FITC, Alexa 488, CFSE, BB515 |
| | 576/21 | PE**, dsRed**, dTomato**, PI**, mBanana** |
| | 620/29 | PE-Texas Red, PI** |
| | 664/22 | PE-Cy5, PI**, PerCP |
| | 710/45 | PE-Cy5.5, PerCP-Cy5.5 |
| | 795/70 | PE-Cy7 |
532 nm Laser
| | | |
| --- | --- | --- |
| Laser | Filter | Fluorochrome |
| Green 532 nm | 530/11 | SSC Green Laser |
| | 576/21 | PE**, dsRed**, dTomato**, mOrange, mBanana* |
| | 622/22 | PI* |
| | 664/22 | PE-Cy5 |
| | 692/18 | PE-Cy5.5 |
| | 736/47 | |
561 nm Laser
| | | |
| --- | --- | --- |
| Laser | Filter | Fluorochrome |
| Yellow/Green 561 nm | 561/14 | SSC Yellow Laser |
| | 579/16 | PE*, dsRed*, dTomato* |
| | 614/20 | mCherry, mRaspberry** |
| | 692/75 | PE-Cy5.5 |
| | 795/70(from the Blue Laser) | |
592 nm Laser
| | | |
| --- | --- | --- |
| Laser | Filter | Fluorochrome |
| Orange 592 nm | 592/8 | SSC Orange Laser |
| | 620/29 | mPlum, mCherry, mRaspberry* |
| | 671/30 | |
| | 722/44 | |
| | 795/70 | |
642 nm Laser
| | | |
| --- | --- | --- |
| Laser | Filter | Fluorochrome |
| Red 640 nm | 642/10 | SSC Red Laser |
| | 671/30 | APC, A647 |
| ` | 722/44 | A700 |
| | 795/70 | APC-Cy7, APC-A750, APC-EFluor 780 |
*Best choice
** Second best choice
Sample Formats
| | |
| --- | --- |
| | Sample format(s) |
| Smartsampler | 0.5 ml, 1.0 ml, 1.5 ml, 5 ml, 7 ml, 15 ml, 50 ml tubes |
Sorted Cell Collection Formats
Tube Holder

Sample format(s)

Plate deposition

6-1536- well plates, 60 well Terasaki plate

Tube deposition

5 mL tube holder

6x 1.5 or 5 mL tube sizes

15 ml tube holder

2x 15 mL tubes

50 ml tube holder

2x 50 mL tubes

50 mL & 5 mL holder

3x 5 mL plus 1x 50 mL tubes

Slide Deposition

Custum slide configurations
| | |
| --- | --- |
| Last modified: | 15 October 2019 1.23 p.m. |