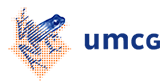 BD LSR-II
General Information
In the FCU (Flow Cytometry Unit) one BD LSR-II system is located. The BD LSR-II system is used for research purposes.
The BD LSR-II cytometer is a research flow cytometer with 5 lasers that provides the ability to analyze up to 20 parameters (FSC, SSC and 18 colors ). On these 5 lasers we can measure different fluorochromes (2 on Blue, 3 on Red, 6 on Violet, 4 on Yellow-Green and 3 on the UV-laser ). Bandpass and Dichroic filters can be changed with help of one of the operators (This can only be done by the user themselves after permission of the facility). Also Pulse processing (height, width and area) can be measured on all the parameters. The pressure driven fluidics can measure at high (120 ul/min), medium (60 ul/min), and low (12 ul/min) flow rates (fine adjustment is possible).
Samples are acquired (18 bits digitalization in 5 decades) using DIVA 8.0 software. Samples are saved as FCS 3.0 or 3.1 files. Compensation afterwards is always possible.
The LSR-II is located at the FCU (second door left)
Specifications
Lasers
| | | |
| --- | --- | --- |
| Laser | Wavelength | Optical Power (at the flowcell) |
| Ultraviolet | 355 nm | 18 mW |
| Violet | 405 nm | 40 mW |
| Blue | 488 nm | 20 mW |
| Yellow-Green | 561 nm | 40 mW |
| Red | 635 nm | 35 mW |
Standard configuration
355 nm Laser
| | | |
| --- | --- | --- |
| Detector | Filter | Fluorochrome (s) |
| UV - A | 386/23 | BUV395 |
| UV - B | 586/20-25SR | BUV563 |
| UV - C | 740/40 | BUV737 |
405 nm Laser
| | | |
| --- | --- | --- |
| Detector | Filter | Fluorochrome (s) |
| Violet - A | 785/60 | Qdot 800, BV785 |
| Violet - B | 615/20 | BV605, eFluor 605 |
| Violet - C | 586/15 | BV570, Pacific Orange |
| Violet - D | 520/30 | Pacific Orange, Qdot 525, V500, BV510 |
| Violet - E | 460/36 | Pacific Blue, V450, DAPI, eFluor 450 (NC) |
| Violet - F | 430/24 | BV421 |
488 nm Laser
| | | |
| --- | --- | --- |
| Detector | Filter | Fluorochrome (s) |
| FSC | 488/10 | - |
| Blue - A | 695/40 | PerCP, PerCP-Cy5.5 |
| Blue - B | 530/30 | Alexa Fluor 488, FITC, GFP, CFSE, PicoGreen, CFDA, FAM |
| Blue - C | 488/10 | SSC |
561 nm Laser
| | | |
| --- | --- | --- |
| Detector | Filter | Fluorochrome (s) |
| Yellow-Green - A | 785/62 | PE-Cy7 |
| Yellow-Green - B | 710/50 | PE-Alexa 700, PE-Cy5.5 |
| Yellow-Green - C | 670/30 | CyChrome, PE-Cy5, 7-AAD, CyQ |
| Yellow-Green - D | 615/20 | PE-Alexa 610, PE-Texas Red, PI, mCherry, mRaspberry, PE-CF594, ECD |
| Yellow-Green - E | 585/15 | dsRed, PE, dTomato, mBanana |
635 nm Laser
| | | |
| --- | --- | --- |
| Detector | Filter | Fluorochrome (s) |
| Red - A | 780/60 | APC-Cy7, APC-H7, APC-Alexa Fluor 750, APC-eFluor 780 |
| Red - B | 730/45 | Alexa Fluor 700, APC-Alexa 700 |
| Red - C | 660/20 | Alexa Fluor 647, Alexa Fluo3 633, APC, Cy5, ToPro-3 |
Sample Format
| | |
| --- | --- |
| | Sample format |
| Manual port | 5 mL tubes (12 x 75-mm) |
| | |
| --- | --- |
| Last modified: | 15 October 2019 1.19 p.m. |