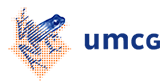 BD FACSVerse
General Information
In the FCU (Flow Cytometry Unit) one BD FACSVerse system is located. The BD FACSVerse system is used for research purposes.
The BD FACSVerse cytometer is a compact research flow cytometer with three lasers (405, 488 and 640 nm) that provide the ability to analyze up to 10 parameters (FSC, SSC and 8 colors ( 4 on the 488 laser, 2 on the 640 laser and 2 on the 405 laser ). Emission filters can be changed and filters are automatic detected. Also pulse processing (height, width and area) can be measured on all the parameters. The vacuum driven fluidics can measure at high (120 µl/min), medium (60 µl/min), and low (12 µl/min) flow rates.
Besides manual delivering the sample to the BD FACSVerse cytometer for acquisition, multisampling of samples using the BD FACS Universal Loader can be performed by using 30- and 40- tube racks (5 ml tubes) or multiple types of microtiter plates (96 wells plates)
Samples are acquired ( 18 bits digitalization in 5 decades) using the FACSuite software. Samples are saved as FCS3.0 files by which compensation can even be changed after measurement.
By using the BD FACSuite CS&T research beads, cytometer performance is checked. Automatic adjustments, ensuring consistent values from day to day and experiment to experiment is possible by calibrating with the CS&T beads (Reference or tube settings can be updated with CST beads to correct for instrumental variations)
Specifications
Lasers
| | | |
| --- | --- | --- |
| Laser | Wavelength | Optical Power (at the flowcell) |
| Violet | 405 nm | 40 mW |
| Blue | 488 nm | 20 mW |
| Red | 640 nm | 40 mW |
Standard Configuration (BV605)
405 nm Laser
| | | |
| --- | --- | --- |
| Detector | Filter | Fluorochrome |
| Violet - A | 613/18 | BV605, E605, E605 NC |
| Violet - B | 448/45 | V450, Pacific Blue, BV421, Vivid, E450 (NC), FXCycle violet, DAPI |
488 nm Laser
| | | |
| --- | --- | --- |
| Detector | Filter | Fluorochrome |
| Blue - A | 783/56 | PE-Cy7 |
| Blue - B | 700/54 | PerCP-Cy5.5, Propidium Iodide, PerCP, PerCP E710, 7-AAD, PE-Cy5, LDS751 |
| Blue - D | 586/42 | PE, PI |
| Blue - E | 527/32 | FITC, Alexa 488, CFSE, EGFP, PicoGreen, CFDA, FAM |
| Blue - F | 488/15 | SSC |
635 nm Laser
| | | |
| --- | --- | --- |
| Detector | Filter | Fluorochrome |
| Red - A | 783/56 | APC-Cy7, APC-H7, APC-E780, APC-A750 |
| Red - B | 660/10 | APC, Alexa 633, Alexa 647, Cya5 |
Additional Filter(s)
| | | |
| --- | --- | --- |
| Mirror | Filter | Fluorochrome |
| 535LP | 545/20 | YFP |
| 500LP | 528/45 | V500, Hoechst, Pacific Orange, AmCyan |
| 705LP | 720/30 | Alexa 700 |
| 510/10 | 510/10 | GFP |
Sample Formats
| | |
| --- | --- |
| | Sample format(s) |
| Manual port | 5 mL (12 x 75-mm) tubes, BD Trucount™ 5 mL (12 x 75-mm), 15 mL tubes, 50 mL tubes, Eppendorf cups 2 mL |
| Tube racks | 30-tube rack (12 x 75-mm tubes), 40-tube rack (12 x 75-mm tubes) |
| Plates | 96 standard height, round, polystyrene, 96 standard height, flat, polystyrene, 96 standard height, round, polypropylene, 96 standard height, conical, polypropylene, 384 standard height, flat, polystyrene, 96, half deep, conical, polypropylene, 96, deep, conical, polypropylene, 96, matrix tube, 96, filter bottom, polypropylene |
| | |
| --- | --- |
| Last modified: | 15 October 2019 1.19 p.m. |