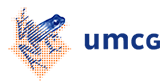 People
Geert Mesander
Johan Teunis
Theo Bijma
Wayel Abdulahad
The Flow Cytometry Unit (FCU) is under the daily supervision of three operators. This core facility provides assistance in experimental design, instrument setup, data analysis, sorting and training/teaching.
Flow cytometry is used by many investigators, students and staff within the UMCG. Therefore a major task of this facility is, besides sorting, to teach the principles of flow cytometry and train them on the different flow cytometry analyzers. Finally resulting in measuring samples, analyzing/interpreting data by themselves.
Don't hesitate to contact us about questions regarding the services we provide within the FCU.
Operators:
| | | |
| --- | --- | --- |
| Name | Email address | Telephone number |
| Geert Mesander | G.Mesander umcg.nl | 050 361 4578 |
| Johan Teunis | h.j.teunis umcg.nl | 050 361 9633 |
| Theo Bijma | t.bijma umcg.nl | |
Head of the facility:
| | | |
| --- | --- | --- |
| Name | Email address | Telephone number |
| Dr. Wayel Abdulahad | w.abdulahad umcg.nl | 050 361 2945 |
| | |
| --- | --- |
| Last modified: | 08 September 2020 11.39 a.m. |