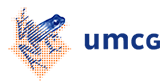 Introduction
Flowcytometry provides an unequalled technique for the analysis and sorting of specific cell types in the context of larger populations of cells. Combined use of defined flow cytometric reagents not only allows to identify minute numbers of specific cells in a total population but also enables to elucidate key aspects of their biological function. Moreover, flow cytometric cell sorting techniques, up to the level of single cell sorting, permit further investigation and modulation of specific cell populations for scientific or clinical purposes under experimentally defined conditions.
Since flowcytometry is a technique employed by many researchers, the UMCG has stationed the available flow cytometry equipment in a core facility: the Flow Cytometry Unit (FCU). For research purposes, the FCU accommodates 6 analytical flow cytometers two Quanteons (Agilent), one FACSVerse (BD) one LSR-II (BD), one Symphony-A50 (BD) and the Aurora (Cytek). For sorting the facility has two high speed multicolor cell sorters the MoFlo-XDP and MoFlo-Astrios (Beckman Coulter), and one regular speed cell sorter the SH800s (Sony) sorter. The significant demand for high quality analytical work is made possible by the appointment of specialized flow cytometry operators, who supervise and handle the equipment on a daily basis.
More information about the instruments, policies, data analysis and education can be found on this website.
| | |
| --- | --- |
| Last modified: | 03 February 2022 5.00 p.m. |