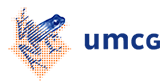 Data Analysis
At the Flow Cytometry Unit (FCU) flowcytometrydata can be analyzed by different packages of analysis software. The software provided by the facility includes:
· FlowJo (a very complete but bit complex programm)
· Kaluza (the most user friendly programm)
· WinList (old fashioned but still usefull for some users)
· FCSExpress (usefull for fast tSNE clustering and many others)
· ModFit LT (the standard in DNA analysis)
Analysis computer(s)

At the FCU 3 fast (Windows 10) analysis computers (RUG network) are available for the analysis of data provided by the different flowcytometers. The analysis computers do not have an booking system.
Licenses

FlowJo: 2 USB-dongles at the facility computers.
Kaluza: 10 user licenses for computers connected to the RUG network (managed PC's only)
For all other users (independent of the network or at home) all employees of the UMCG have access to Kaluza by Citrix (uwp.rug.nl) via a internet connection. For that a user has to login at uwp.rug.nl with their P-number. Choose "Workspace Desktop". The program can be found at the submenu "Tools and Utilities-Cytometrie".
Winlist: 2 Local licenses at the facilty computers.
FCSExpress: 4 Internet dongles that can run on any PC with internet connection. An account can be provided by the facility.
ModFit: 2 Local licenses at the facility computers.
| | |
| --- | --- |
| Last modified: | 15 October 2019 1.36 p.m. |