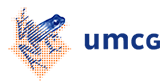 Dataopslag
Medewerkers krijgen bij de aansluiting op het netwerk ruimte voor dataopslag. Dit betreft zowel persoonsgebonden (voor de opslag van persoonlijke data) als groepsgebonden dataopslag.
Elke afdeling c.q. eenheid krijgt de beschikking over opslagruimte ten behoeve van groepsgebonden dataopslag.
- Bij een UWP aansluiting is X beschikbaar voor de persoonlijke omgeving en Y voor de groepsomgeving
- Bij een WNS /WOM aansluiting is H (home) beschikbaar voor de persoonlijke omgeving en G (Group) voor de groepsomgeving.
Voor UWP geldt: Voor de persoonlijke omgeving is er 8 GB gereserveerd en per afdeling >20 GB. Wanneer er meer dataopslag nodig is kan op aanvraag van de leidinggevende van de eenheid en in overleg met de Servicedesk extra opslagruimte worden toegekend voor de persoonlijke en/of groepsomgeving. Extra opslagruimte wordt doorbelast aan de afdeling. Voor email kent UWP geen limiet aan de dataopslag.
Voor WNS/WOM geldt: Er is geen limiet voor dataopslag voor de H of G omgeving. Daarnaast maakt de Email-voorziening gebruik van afzonderlijke data-opslagruimte. Er wordt aan de medewerker een maximum van 500 MB toegekend voor de opslag van mail en voor de mail archief 5 gb , mail archief kunt u aanvragen via de sevicedesk 050-3611111.
Na beëindiging van het dienstverband wordt de persoonsgebonden schijfruimte opgeheven. De medewerker is zelf verantwoordelijk voor het veilig stellen van zijn persoonlijke data.
Varianten van dataopslag UWP
De UWP kent twee varianten van dataopslag:
- High end. Dit is de standaard die bij UWP wordt toegekend en kent een hoge performance en betrouwbaarheid.
- Low cost. Dit is een goedkopere variant, met name interessant voor grotere hoeveelheden data met lage mutatiegraad.
Op de site van het CIT leest u meer over deze varianten van dataopslag.
Via de Servicedesk kan de quota worden opgehoogd. Middels rapportages wordt het totaalverbruik bewaakt en bij significant meerverbruik t.o.v. de standaard wordt de afdeling erop doorbelast. Grotere omvang van deelgebieden Y: voor bijvoorbeeld onderzoeks- project- of werkgroepen wordt per definitie doorbelast. Afname hiervan is altijd in overleg met de Manager Bedrijfsvoering en de Demandmanager.
| | |
| --- | --- |
| Laatst gewijzigd: | 20 april 2016 12:43 |