Destinations Student Exchange / UCG
The past Fall semester 70% of our Class of 2017 embarked on their 'international experience'. While staying enrolled at UCG the students studied a semester at the following partner universities all over the globe.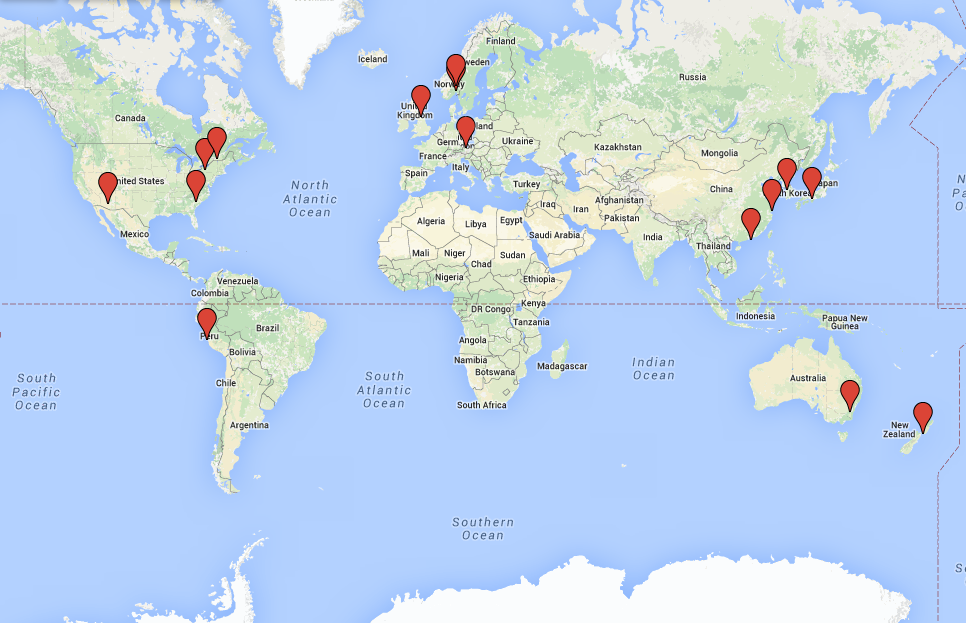 Partnerships
Most UCG students who study abroad attend one of the 400 programmes offered by the University of Groningen either through the multi faculty exchange partners or through the exchange networks of the other University of Groningen faculties. Additionally, University College Groningen also offers great opportunities at Arizona State University - the Barrett Honours College.
The Barrett Honours College is the 'gold standard' among Honours Colleges in the United States in America and we are happy that they are our partner. The partnership with ASU - the Barrett Honours College gives students & staff at both institutions the possibility to go on exchange and opens up the possibilities of collaborative (online) teaching.
Do you need more information about the application process for incoming exchange students or more information about University College Groningen? Please read this document.
| | |
| --- | --- |
| Laatst gewijzigd: | 23 januari 2017 11:17 |