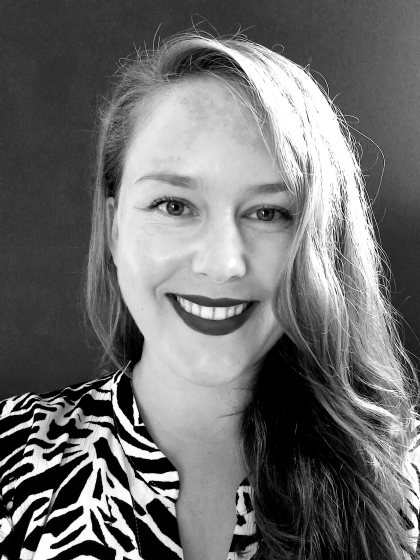 ---
Education
2012 - Present PhD Student at the University of Groningen: Groningen Institute of
Archaeology.
2009 - 2012 Research Master Art History and Archaeology (RUG), cum laude.
MA Thesis: A Social Analysis of Mortuary Practices. Achaia 300 BC - 200 AD.
2008 - 2010 Master Classical Studies (RUG), cum laude.
MA Thesis: Grave and Identity in Rhodes. Identity and Self-representation
in the necropoleis of a Hellenistic city.
2006 - 2009 Bachelor Archaeology (RUG), cum laude.
BA Thesis: Grafveld en Identiteit in Hellenistisch Griekenland.
2004 - 2007 Bachelor Classical Studies at the University of Groningen.
BA Thesis: Women in Classical Athens - Text and Image.
Field Experience
Archaeological Research in the Hellenistic town of New Halos, Thessaly, Greece.
2011 Erasmus Internship at the Netherlands Institute at Athens (NIA):
Co-organizer of the excavation and site supervisor.
Supervisor and participant in the study of finds.
2010 Assistant Total Station Team, trench supervisor.
2009 Site supervisor and administration of finds.
2008 Participant in the excavation.
Extracurricular and international activities
2011 Erasmus Internship at the NIA (June - September)
2011 Language Course Modern Greek at the NIA
2010 Language Course Modern Greek at the NIA
2009 Interacademic Course Greek Epigraphy at the NIA
2007 Roma Caput Mundi course at the Royal Netherlands Institute at Rome
Related activities
2012 - present Editor for Tijdschrift voor Mediterrane Archeologie
2010 - 2011 Student Assistant Ancient History (RUG)
2010 Student Assistant New Halos Archive (RUG-GIA)
Grants
2011 Erasmus International Internship Grant: Research Internship at the NIA
2011 NIA: Accommodation Grant (Athens)
2011 dr. L.A. Bumafonds Leeuwarden: Research Grant (Athens)
2010 Stichting Groninger Universiteitsfonds (GUF): Grant for Excellent Students
2010 NIA: Accommodation Grant (Athens)
2010 GUF: Travel Grant (Istanbul and Western Turkey)
2009 Marco Polo: Travel Grant (Athens)
2008-2011 Stichting Thessalika Erga: Travel and Research Grant (Archaeological
Excavations in New Halos)
2008 GUF: Travel Grant (Athens and Peloponnese)
2008 GUF: Travel Grant (Istanbul)
2007 Royal Netherlands Institute at Rome: Travel Grant (Rome)
2007 GUF: Travel Grant (Rome and Naples)
2004 - 2010 Wybenga-leen: Student Scholarship
| | |
| --- | --- |
| Laatst gewijzigd: | 02 maart 2017 07:40 |