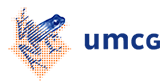 dr. S. de Groot
---
Current employment
- Senior researcher Reade, Centre for Rehabilitation and Rheumatology, Amsterdam
- Assistant professor, Center of Human Movement Sciences, UMCG, University of Groningen
Education/Training
2003 Ph.D. in Human Movement Sciences, Vrije Universiteit Amsterdam
1997 M.Sc. in Human Movement Sciences, Vrije Universiteit Amsterdam
Work Experience
| | | | |
| --- | --- | --- | --- |
| Dates | Appointment | Fte | Tenured/fixed |
| 1999 | Junior Researcher at the University of Nijmegen (The Netherlands), Department of Physiology, on the project "FES cycling for people with a spinal cord injury". | 0.6 | Fixed-term |
| 1999-2003 | Ph.D. student on the project "Manual wheelchair propulsion: biophysical aspects of learning" at the Faculty of Human Movement Sciences, VU University Amsterdam. | 1.0 | Fixed-term |
| 2004-Present | Senior researcher Reade, Centre for Rehabilitation and Rheumatology, Amsterdam | 0.6 | Tenured |
| 2009-Present | Assistant professor, Center of Human movement sciences, UMCG, University of Groningen | 0.2 | Tenured |
International activities
February-August 1997: research internship at the Rick Hansen Center, Faculty of Physical Education and Recreation, University of Alberta, Canada.
August-December 2001: research project at the department of Physical Therapy and Rehabilitation Science, School of Medicine, University of Maryland, USA.
March-April 2012: research project at ICORD, University of British Columbia, Vancouver, Canada.
International collaborations with ICORD in Vancouver (Dr. B. Sawatzky and Dr. V. Claydon), Swiss Paraplegic Research in Nottwil, Switzerland (Dr. I. Eriks-Hoogland, Dr. G. Müller), Peter Harrison Center of Loughborough University, UK (Prof. Dr. V. Tolfrey-Goosey), The Miami Project to Cure Paralysis, University of Miami, USA (Dr. R. Cowan).
Other academic or research activities
Coordinator research program 'Restoration of mobility in SCI rehabilitation' (www.scionn.nl)
Coordinator research program 'Active Lifestyle Rehabilitation Interventions in persons with chronic Spinal Cord injury (ALLRISC)' (www.scionn.nl)
Secretary research committee Dutch-Flemish SCI Association
Involvement in the organization of the conference 'Rehabilitation: mobility, exercise and sport' in 2009, 2014 and 2018 (www.rehabmove2018.com).
Section Editor Spinal Cord (www.nature.com/sc/about.html).
Scholarships, grants and prizes
| | |
| --- | --- |
| 2001 | International Student Travel Award by the International Society of Biomechanics |
| 2011 | ICORD Distinguished Visiting Scholar |
| 2010 | Systematic evaluation of individual wheelchair propulsion, the wheelchair-user in­terface and wheelchair mechanics with the Optipush in the rehabilitation clinic. ZonMw Innovatieprogramma Revalidatie. €45,456. Applicant. |
| 2010 | Active LifestyLe Rehabilitation Interventions in aging Spinal Cord injury (ALLRISC). ZonMW Revalidatieonderzoeksprogramma II. VSBFonds Nuts Ohra subsidieronde. €1.129.343. Co-applicant. |
| 2010 | Cycle test and training protocol for adults with cerebral palsy. Dr. W.M. Phelps-Stichting voor Spastici. € 36.550. Applicant. |
| 2014 | Effectiveness of functional power training on walking ability in young children with cerebral palsy. Wetenschappelijk College Fysiotherapie. € 39.877,-. Co-PI. Applicant. |
| 2014 | Effectiveness of functional power training on walking ability in young children with cerebral palsy. Mitialto. € 42.275,-. Co-PI. Applicant. |
| 2015 | Effectiveness of functional power training on walking ability in young children with cerebral palsy. Revalidatiefonds. € 45.641,-. Co-PI. Applicant. |
| 2015 | Effectiveness of functional power training on walking ability in young children with cerebral palsy. Duyvensz-Nagel Stichting. € 25.000,-. Co-PI. Applicant. |
| 2016 | HandbikeBattle: overcoming mountains & pushing limits. Revalidatiefonds. € 100.000,-. Co-PI. Applicant. |
| 2016 | HandbikeBattle: overcoming mountains & pushing limits. Mitialto. € 15.000,-. Co-PI. Applicant. |
Other relevant information
Co-promotor of PhD projects
| | |
| --- | --- |
| 2013 | C. van Koppenhagen, MD. Life satisfaction and exercise capacity in SCI. |
| 2014 | I. Eriks-Hoogland, MD. Shoulder problems in persons with SCI. |
| 2014 | A. Bakkum, MSc. Hybrid bicycle training in persons with SCI. |
| 2015 | J. van der Scheer, MSc. Low-intensity wheelchair training in persons with SCI. |
| 2015 | R. Vegter, MSc. Wheelchair skill acquisition: motor learning |
| 2017 | C. Smit, MD. Electrical stimulation & seating pressure in persons with SCI. |
| 2017 | L. van Vulpen, Msc. Functional strength training in children with CP. |
| 2018 | M. Leving, MSc. Learning wheelchair propulsion in SCI rehabilitation. |
| 2020 | I.Kouwijzer, Msc, MD. Effects of participating in the HandbikeBattle. |
| | |
| --- | --- |
| Laatst gewijzigd: | 10 oktober 2019 07:37 |