prof. dr. O.M. (Oliver) Tucha
Full Professor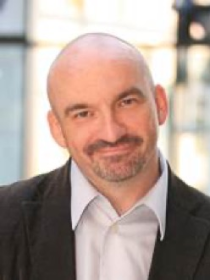 ---
Research
Research units:
Postal address:
United Kingdom
2019
2018

van der Zee, E.

, Heesterbeek, M.

, Tucha, O.

, Fuermaier, A.

, & van Heuvelen, M.

(2018).

Whole Body Vibration, cognition, and the brain

. In R. Taiar, C. B. Machado, X. Chiementin, & M. Bernardo-Filho (Eds.),

Whole Body Vibrations : Physical and Biological Effects on the Human Body

(1 ed., pp. 151-171). Boca Raton, FL: CRC Press.

2012

Fuermaier, A. B. M.

, Tucha, L. I.

, Koerts, J.

, & Tucha, O.

(2012).

Structurele en functionele neuroimaging bij volwassenen met attention-deficit hyperactivity disorder

. In A. M. D. M. Van Lammeren, E. H. Horwitz, & C. E. J. Ketelaars (Eds.),

Volwassenen met ADHD

(pp. 541-552). Assen: Koninklijke Van Gorcum.

2010
2009

Lange, K. W., Sontag, T. A., Stasik, D.

, Tucha, L. I.

, & Tucha, O.

(2009).

Graphomotor research in experimental and applied neuroscience.

In Greenlee, M.W. (Ed.),

New issues in experimental and applied psychology: A Festschrift for Alf Zimmer

(pp. 118 - 134). Lengerich: Pabst Science Publishers.
ID: 354361