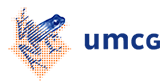 dr. M.M.H. Lahr
Postdoctoral researcher, department of Epidemiology (unit Health Technology Assessment), University Medical Center Groningen, the Netherlands
How can we make sure that employees in the North of The Netherlands can work longer in a healthier and more productive way?
The University of Groningen (Business & Psychology department) and UMCG (Convalescence and Social Medicine) form, together with other businesses and other knowledge-based institutions, the project SPRINT@Work.
The knowledge present in the North of The Netherlands in the areas of biomedicine-, care- and fitnesstechnology, multi-media applications, gaming, sensor technology and monitoring has been united in SPRINT@Work and together products and methods will be developed and tested which may realize a healthy working environment for (continuously) ageing employees.
Advancing care Coordination and Telehealth deployment (ACT)
The Advancing Care Coordination & Telehealth Deployment (ACT) Programme brings together a pan-European consortium of leading companies, universities, hospitals and healthcare authorities. Initiated in February 2013, the 2.5-year programme will define best practices in care coordination and telehealth. The objective of this EU co-funded project is to overcome the structural and organizational barriers of the deployment of coordinated care.
The ACT programme addresses a primary challenge facing healthcare systems in EU member states: the ageing population and the related burden of chronic disease. By specifically investigating four key drivers, influencing the effective deployment of Coordinated Care & TeleHealth services and generating 'best practice' examples, ACT provides the foundation to help overcome organisational and structural issues in patient stratification, patient and staff engagement, optimisation of organisational structures, and efficacy and efficiency.
The ACT programme will:
Gather data and best practices from 5+ regions
Determine a baseline for how care coordination and telehealth works in these regions
Conduct an iterative evaluation of care structures and procedures
Create a best practices 'cookbook' to ensure that the findings can be replicated in other EU health regions
| | |
| --- | --- |
| Last modified: | 03 July 2014 09.38 a.m. |