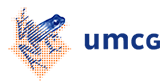 dr. M.H.J. Ruiters
Hoofd onderafdeling Medische Biologie Afdeling Pathologie en Medische Biologie UHD
---
Curriculum vitae
Personalia:
Naam: Ruiters
Voornamen: Marcel Herman Jozef
Geboortedatum: 5 maart 1958
Geboorteplaats: Kerkrade
Partner: Sylvia MM Germes
Burgerlijke status: Gehuwd, 2 kinderen
Adres: Cunera van Wahrenlaan 17
9766 PJ Eelderwolde
Email: mhjruiters@gmail.com
Werkzaam bij: UMCG Pathologie en Medische Biologie
Adres: Hanzeplein 1
9713 GZ Groningen
Telefoon: 050-3618043/4494
Email: m.h.j.ruiters@umcg.nl
Opleiding:
1970-1976 Atheneum B (Antonius Doctor College, Kerkrade)
1976-1977 T.H. Twente (Wiskunde)
1977-1982 K.U. Nijmegen (Biologie)
Promotie: 29-4-1989
Universiteit: Rijksuniversiteit Groningen
Titel proefschrift: Gene expression during fruitbody development in Schizop­hyllumcommune
Promotor: Prof.dr. J.G.H. Wessels
Werkervaring:
Juni 2013 Benoemd tot afdelingshoofd Medische Biologie Afdeling Pathologie en Medische Biologie
Vanaf Oktober 2010: UHD Gentherapie en Genotypering bij de disciplinegroep Pathologie Laboratorium Geneeskunde, sectie Medische Biologie.
Oprichter en directeur van SAINT B.V. sinds 18 Februari 1998; herbenoemd tot CEO & CSO van Synvolux Therapeutics B.V. Juni 2002 tot Mei 2015
Februari 2001 - Oktober 2010: UD Moleculaire biologie bij de disciplinegroep Pathologie Laboratorium Geneeskunde, sectie Medische Biologie
Vanaf Januari 2001 deeltijdontslag genomen bij de RUG en meer focus gelegd op Synvolux Therapeutics BV.
Juli 1998 – Januari 2001: Rijksuniversiteit Groningen, Faculteit der Geneeskunde, sectie Medische Biologie (teamleider Moleculair Biologie)
September 1991 – Juli 1998: Rijksuniversiteit Groningen, Faculteit der Geneeskunde, BioMedisch Technologisch Centrum (projectleider Moleculaire Biologie)
Januari 1989 – September 1991: Rijksuniversiteit Groningen, Faculteit der Geneeskunde, Vakgroepen Kindergeneeskunde en Fysiologische Chemie (onderzoeksproject vanwege Prinses Beatrix Fonds naar de moleculair biologische oorzaken van mitochondriale myopathiën)
Augustus 1984 – Juli 1988: Rijksuniversiteit Groningen, Vakgroep Plantenfysiologie, Werkgroep Moleculaire Biologie van Planten en Schimmels (promotieonderzoek aan de basidiomyceet Schizophyllumcommune)
1982-1984 K.U. Nijmegen: gedurende 19 maanden werkzaam in een knelpuntenproject van de KUN. In deze tijd bouwde ik een celkweekfaciliteit ten behoeve van monoklonale IgG productie op. De uit dit werk voortvloeiende ZWO-onderzoeksaanvraag werd in het najaar van 1984 gehonoreerd.
1982 Max Planck Institut für Zellbiologie (Tübingen): ontwikkeling van monoclonale antilichamen tegen spermiogenese-specifieke eiwitten (6 maanden)
1980-1982 K.U. Nijmegen: isolatie van kerneiwitten met behulp van 1- en 2-dimensionale gels uit celkweken van kalfslevercellen (bijvak Cytologie); isolatie en karakterisatie van nieuwe, onder anaërobe omstandigheden groeiende, methaanbacteriën (bijvak Microbiologie); isolatie en identificatie van spermiogenese-specifieke eiwitten van via genetische methoden verkregen geïnduceerde mutanten van Drosophilahydei (hoofdvak Genetica).
Management:
Juni 2013 Afdelingshoofd Medische Biologie
Plaatsvervangend sectiehoofd Medische Biologie van September 1998 tot 1 Januari 2001.
Directeur Synvolux bedrijf vanaf 1998 tot mei 2015
Biologische Veiligheidsfunctionaris van het bedrijfsverzamelgebouw Meditech centrum Oktober 2001 tot mei 2015.
Vanaf 1991 tot 2002: verantwoordelijk voor het DNA-sequence servicelaboratorium, het genotyperings-laboratorium, de transgenenfaciliteit van de Faculteit der Geneeskunde en de daaraan gerelateerde research projecten. Het oorspronkelijk in 1991 gestarte team had in mei 2002 circa 30 medewerkers waarvan 3 UD en 2 eerste geldstroom analisten. Daarnaast werden er circa 5 à 6 stagiaires begeleid vanuit HBO en MBO opleidingen.
Onderwijs activiteiten:
BKO certificaat 10 April 2014
Organisatie van de GUIDE cursus Science to the Market in samenwerking met R. Banus ***GUIDE (2002, 2004 en 2006). De cursus is daarna overgenomen door de Stichting Business Generator Groningen
De bij- en nascholingscursus Moleculaire Biologie voor de Klinische Praktijk, 4 cursusdagen, opgezet in 1996. Daarna werd deze cursus in gemodificeerde vorm gegeven in 1997, 1998 en 1999.
In 1992 samen met P. Terpstra en A. Scheffer de 2-daagse cursus VMT gestart als onderdeel van de accreditatie van COGEM aangemelde onderzoekers.
In 1992 de extra-curriculaire 3 weekse cursus moleculaire biologie BMTC opgezet. Inmiddels is deze cursus al meer dan 40 keer gegeven en geïntegreerd in het Guide cursusprogramma.
In 1984 gemoderniseerde cursus platenfysiologie 1 jaar studenten biologie (120) tot 1988
Bestuursactiviteiten:
Lid O&O raad FMW september 2015 voorzitter per 1 Januari 2016 tot heden
Lid OR UMCG mei 2015 tot heden
Lid Uraad jan 2016-september 2017
Lid ledenraad Rabobank Stad en Midden Groningen van Mei 2009 tot Augustus 2013.
Staflid Medische biologie van 1998 tot heden
Lid Universiteitsraad RU Groningen van Augustus 1996 tot September 1999.
Lid Begrotingscommissie Universiteitsraad van Augustus 1996 tot September 1999.
Lid Faculteitsraad Medische Wetenschappen van September 1994 tot September 1999.
Lid management team BMTC van 1990 tot 30 Juni 1998
Awards:
Onderscheiden met de RISING STAR AWARD 2007 TECHNOLOGY FAST 50. Synvolux werd daarmee het eerste Nederlandse biotechnologie bedrijf dat deze prijs ontving
Winnende team van de Ernst and Young Bio-Business-Award 1999
Verdere trainingen (technologie / management):
1992 Isotopen C diploma
1999 NIABA Masterclass
2013 Coördineren en Sturen, Wenckenbach UMCG
Publicaties:Een volledige literatuurlijst op aanvraag beschikbaar.
Web of Science:
Results found: 76 (Ruiters MHJ OR Ruiters MH)
Sum of the Times Cited without self citation: 1,665
Average Citations per Item: 23,22
h-index: 23
Numbers as of Jan 1th 2018
Patenten:
6. Adrian A, Kamps JAAM, Molema G, Ruiters MHJ: SAINT-o-Somes. – Date of filing: 2007.
5. Ruiters MHJ: Bescherming van biologisch actieve moleculen met behulp van amphiphielen.
Date of filing: 10.11.2004 (Priority NL 1027479).
4. Ruiters MHJ: Vehikel voor transport van een gekozen molecuul naar een cel.
Date of filling: 4.11.2004 (Priority NL 1027417).
3. Ruiters MHJ: Vehikel voor transport van een DNA-modificerend enzym naar een genoom.
Date of filing: 21.10.2004 (Priority NL 1027311).
2. McLaughlin PMJ, Terpstra P, Harmsen MC, Vander Molen H, De Leij LFMH, Ruiters MHJ:
Transgene muis. Date of filing 27.02.2000 (Priority EP00200728.4).
1. Engberts JBNF, Wagenaar A, Hoekstra D, Van der Woude I, Ruiters MHJ:
Transport vehicles for macromolecules. – Date of filing 24.07.96 (Priority NL/25.07.95/nl 1000884; Application no 96202095.4-2101).
Referentschappen/Co-promoter (10):
D. Cano-Rodriguez: Epigenetic editing towards sustained gene expression reprogramming in diseases (12 July 2017).
B.T.F. (Ieneke) van der Gun: Regulation and epigenetic modulation of EpCAM gene expression in ovarian cancer (13 September 2010).
T. Marieke Geel Pompe Disease. Towards gene correction using targeted nucleases (16 Juni 2010).
Caroline Schroder: New ways to optimize breast cancer treatment (2Juli 2001).
Pamela McLaughlin: Lung cancer associated genes studied in vitro and in vivo using animal models (27 September 2000).
Lianne Asschert: The role of cytokines in cancer (23 Juni 1999).
Ellen B.M. van Leeuwen: Isolation, immortalization and characterization of human endothelial cells (3 Februari 1999).
W.A. (Helma) Kaptein: Development of sampling and bioselective techniques for on line clinical biosensors (20 Mei 1998).
Irene van der Woude: Synthetic amphiphiles as gene delivery agents. Synthesis, characteristics and mechanism of action (5 November 1997).
Andre B. Mulder: Cell biology of vascular tissue factor (16 December 1996).
Verkregen subsidies voor onderzoeksprojecten:
Totaal subsidie bedrag eigen onderzoek sinds 1998 circa 15miljoen Euro.
2014: EU Madame Curie Verschuren P, Rots MG Ruiters MHJ (EPIPredict)
2012: SNN Rots MG, Ruiters MHJ (double directed drug delivery to colon cancer 4D2C)
2011: EFRO IAG3 Ruiters MHJ, vd Graaf AC (Allergie preventie middels eenvoudige allergen vaccinatie)
2011: NIRM Bank RA Ruiters MHJ e.a. (Molecular and cellular processes in fibrosis)
2010: Euro Trans Bio Ruiters MHJ, Juhls C (MiDGE®-based Hepatitis B Vaccine, formulated with
SAINT® transfection reagent and administered by ZENEO® device ETB 090001)
2010: Euro Trans Bio Ruiters MHJ, Sarmientos P (Novel Protein markers for tumor diagnosis and therapy ETB 09008)
2009: TIPharma projectnumer D5-301 Molema G Ruiters MHJ (A versatile lipid based drug delivery system for treattment of inflammatory diseases and cancer
2009: EFRO Drug Delivery en Targeting Ruiters MHJ Kamps JAAM Molema G (Cluster Project Saint-0-somes & Saint targs)
2008: Kop III Glomerulonephritis, Methyltransferase, Saint-o-somes (verlengd wegens succes)
2007: Kop II Glomerulonephritis, Methyltransferase, Saint-o-somes (verlengd wegens succes)
2006: KOP Kamps JAAM Ruiters MHJ (Fluidity studies on Liposomal complexes)
2006: FP6 NEST M. Kokkinidis, Ruiters M (consortium 5 groups) (Meganucleases for gene replacement. MenuG NEST 15509 2006)
2005: KOP McLaughlin PMJ, Ruiters MHJ (Development of a methyltransferase delivery system as tool for carcinoma specific gene-silencing therapy)
2005: KOP Molema G, Ruiters MHJ (Towards targeted treatment of glumerulonephritis)
2005: FP6 CRAFT Coordinator Ruiters MHJ (consortium 5 groups) (Intracellular Methyltranferase delivery as therapeutic tool for carcinoma specific regulation of gene expression coop-ct-2005-017984)
2004: TCNN 2004113 Ruiters MHJ (Haalbaarheid van DNA-eiwit therapie)
2003: TCNN 2003084 Ruiters MHJ (Ontwikkeling EGP-2 promoter)
2003: Technologische Samenwerking Meloen R, Ruiters MHJ (Min EZ) (Algemene methode om grote molecule in de cel te brengen) TSGE 3062
2001: FP6 Kokkinidis, Ruiters M (consortium 12 groups) (Development of Highly specific enzymes for genome manipulation (ENGEM) QLK3-CT-2001-00448M)
1999: Gezamenlijk beleidsruimte project Academische Ziekenhuis Groningen en Faculteit der Medische Wetenschappen. S.Poppema, L.F.M.H. de Leij, M.H.J. Ruiters & G.J. te Meerman (Uitbouwen van het genotyperingscentrum naar diagnostiek en toepaspaarheid voor patiënten)
1998: PPS MIBITON: M.H.J. Ruiters & S. Poppema & L.F.M.H. de Leij & G.J. te Meerman (Het opzetten van een genotyperingscentrum voor Noord Nederland)
1997: EFRO M.H.J. Ruiters & C. Brugman (Moleculaire bij en nascholings-cursussen voor instellingen binnen de gezondheidszorg en de industrie)
1997: NDRF/NWO D.Hoekstra & J.Engberts & D.Kruse & M.H.J. Ruiters (Targeting of crh-receptor antisense probes to and in the central nervous system: application in neuropsychiatrie)
1996: STW. D. Hoekstra & J Engberts & M.H.J. Ruiters (Delivery of drugs and macromolecules into ceel (Gene Therapy). Development and applications of synthetic amphiphiles as carrier systems. 95-40)
1995: Nierstichting. W. Bakker & M.H.J. Ruiters & M.C.Harmsen (Idiopathic nefrotische syndroom en glomerulaire beschadiging door plasma factor 100KF)
1995: Vestar Inc. Z.Erjavec & M.H.J. Ruiters (Aspergillus diagnostiek)
1995: de Cock Stichting. M.H.J. Ruiters (Gebruik van embryonale stamcellen bij de productie van transgene muizen. 96-29)
1994: STW. D. Hoekstra & J Engberts & M.H.J. Ruiters (Toepassing van Synthetische amphifielen als
vesicuali­re drug carriers)
1994: de Cock Stichting L.Que & M.H.J. Ruiters (Plaatsbepaling van de IS-PCR techniek in de diagnostiek en follow-up van haematologische maligniteiten)
1993: CBRug. M.H.J. Ruiters & M.R. Halie & L.F.M.H. de Leij (Stimulering Moleculaire biologie BMTC)
1993: ISP-IV-2. M.H.J. Ruiters & M.R.Halie (Uitbreiding facilitair bedrijf: opzetten van testlabo­ratoria voor IVD. 3306)
1993: Maurits en Anne de Kock Stichting. L Que & M.H.J. Rui­ters (In situ PCR techniek voor de detectie van chromosomale afwijkingen relevant voor de detectie van minimal residual disease)
1992: EFRO. M.H.J. Ruiters & M.R. Halie (Development of medical biotechnological products)
1992: de Cock Stichting. Z. Erjavec & M.H.J. Ruiters (Verbetering en uitbreiding van diagnostische mogelijkheden van invasieve schimmel en gistinfecties bij immunogecompromitteerde patienten. 93-32)
1991: de Cock Stichting. Z. Erjavec & M.H.J. Ruiters (Aspergillus diagnostiek 92-20)
1991: Prinses Beatrix fonds. E. Agsteribbe & M.H.J. Ruiters (Mitochondrieële encephalomyopathieën 90-3083)
1988: Prinses Beatrix fonds. E. Agsteribbe (Mitochondrieële myopathieën 88-2813)
| | |
| --- | --- |
| Laatst gewijzigd: | 22 februari 2018 09:55 |