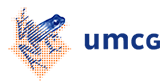 L.B. van den Oever, MSc
PhD Candidate
---
My PhD programme is focused on computer vision and deep learning for detection of cardiovascular disease in low dose CT images. Cardiovascular diseases, COPD and lung cancer are expected to cause most deaths by 2050 in the western world. Early treatment could delay or stop progression of these diseases and allow therapy at a treatable stage. The introduction of a screening method can provide us the opportunity to detect these disease while still in an early stage. Ultra-low-dose CT techniques allow us the ability to assess the biomarkers. However, screening would burden the workload of radiologists even further. Therefore, it would be useful if we could automate some of the detection of the biomarkers.
The NELCIN-B3 study is aimed at finding a one-stop-shop screening solution for the three diseases. My part will be creating a method for automated detection of cardiovascular diseases. I am developing a neural network which would be able to quantify the biomarkers of these diseases. Current biomarkers include the amount of calcium in the coronary arteries and epicardial fat, but I am still searching for other biomarkers which can be acquired from low dose CT data and have a predictive value on cardiovascular diseases.
Furthermore, I am looking into techniques for quality enhancement of the low dose CT data. I am currently looking into different image reconstruction methods, image enhancement and other post-processing tools. If we could use low resolution data and process it so it becomes a higher resolution, we can use this to reduce the dose even further.
| | |
| --- | --- |
| Last modified: | 11 April 2018 2.46 p.m. |