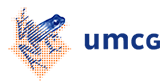 J.A.C.J. (Jojanneke) Bastiaansen
Senior researcher ---
The Interdisciplinary Center Psychopathology and Emotion regulation (ICPE) is a young and dynamic research group with many internship possibilities for students from various backgrounds (e.g. (Applied) Psychology, Psychiatry, Epidemiology, Social Sciences, Neurosciences). The research projects I'm involved in range from applied research on novel applications for mental health care to metascience and fundamental research on psychobiological processes involved in the onset and course of affective disorders:
Self

-management Intervention for Depression (ZELF-i)
With the Experience Sampling Method (ESM), individuals gather a multitude of prospective in-the-moment daily life assessments on their own affect, behavior, and context. ESM has generated important scientific insights in daily life emotional dynamics in depressed patients, but also has great potential for clinical practice, because it allows personalized feedback. The ZELF-i project aims to investigate the effectiveness and patient-experienced utility of ESM as an add-on tool in routine clinical care for depression.
Collaborators: Tineke Oldehinkel, Marieke Wichers, Daan Ornée (PhD student)
Crowdsourcing one individual time-series to multiple analysts
In this project, we apply the new crowdsourcing data analysis strategy to one individual time-series dataset based on Ecological Momentary Assessments (EMA) performed in clinical practice. This dataset will be analysed by independent experts and their research teams in whatever manner they see as best. Together with the research teams, we will be able to make transparent whether variations in analytical approach affect the outcomes of person-centered analyses.
Collaborators: Laura Bringmann, Casper Albers, Yoram Kunkels
The Brain and Mood Dynamics in Daily Life (UPPER)
This versatile dataset allows for the investigation of a) the interplay between affect, stress and activities in daily life (ESM), but also b) the link between brain measures (fMRI) and daily life measures of stress and affect (ESM).
Collaborators: Tineke Oldehinkel, Jan Bernard Marsman, Peter Kuppens (Leuven University)
Projects on various topics such as weighing the evidence of "accepted truths" in neuropsychopharmacology (e.g. gene-environment interactions) and the impact of reporting biases on the apparent efficacy of treatments for depression.
Collaborators: Ymkje Anna de Vries, Marcus Munafò (Bristol University)
For more information on these and other research projects you can contact me via e-mail (j.bastiaansen@umcg.nl).
| | |
| --- | --- |
| Last modified: | 14 February 2023 07.39 a.m. |