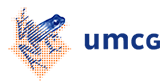 prof. dr. H.V. Hogerzeil
Professor Global Health and the Right to Health
---
Hans V. Hogerzeil (Netherlands, 1951) qualified as a medical doctor from Leiden University in the Netherlands and received a PhD in public health in 1984. For five years he was amission doctor in India and Ghana and in 1985 he joined the WHO Action Programme of Essential Drugs, first in the Regional Office for the Eastern Mediterranean in Alexandria, and later in WHO's headquarters in Geneva.
As a staff member of WHO he has advised more than forty developing countries, especially in Africa and Asia, on the development of their national medicines policy, essential drugs list and essential drugs programme. As Secretary of the WHO Expert Committee on the Selection and Use of Essential Medicines he initiated the 2002 changes in procedures for updating the Model List of Essential Medicines, which stronger emphasis on evidence-based selections. He established the web-based WHO Essential Medicines Library and was one of the editors of the WHO Model Formulary in 2006. In his previous position up to 2011 as Director for Essential Medicines and Pharmaceutical Policies he was responsible for all WHO's global policies, norms and standards on medicines, as well as all technical country support to Member States in the field of medicines (currently support programmes in over 100 countries, covering access to essential medicines, quality, and rational use). He was also the Chair of the Interagency Pharmaceutical Coordination Group of the United Nations, which coordinates the pharmaceutical policies and programmes of all major UN agencies, the Global Fund and the World Bank.
Dr Hogerzeil is the editor of several WHO books on essential medicines policies, the quality use of medicines, medicines in emergency situations and essential medicines for reproductive health. He has published over 50 scientific papers in peer-reviewed journals and teaches every year at international courses all over the world. In 1996 he was invited to become a Fellow of the Royal College of Physicians in Edinburgh and in 1998 he received an honorary Doctorate of Science from the Robert Gordon University in Aberdeen, Scotland. He is married with four children.
His current interests include essential medicines for reproductive health, access to essential medicines as part of the fulfilment of the right to health, and the independent assessment of the performance of the large research-based industry with in low- and middle income countries.
| | |
| --- | --- |
| Last modified: | 09 March 2021 3.09 p.m. |