dr. ir. E.W. (Erik) Meijles
Director of Education and Associate Professor Landscape Geography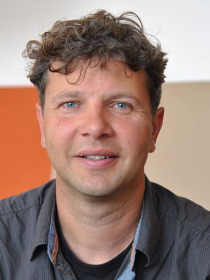 ---
PhD projects:
-Ruimtelijke variatie en historische gelaagdheid van de veenkoloniën in het Bourtangerveen. Een interdisciplinair onderzoek naar de chronologie en variatie in ruimtelijke planvorming en gerealiseerde landschappelijke inrichting van de Groninger en Drentse veenkoloniën in het Bourtangerveen in de periode 1598 – 1983 (L. Scholtens)

- Climate change adaptation strategies by local communities in Mexico (D.L. González Hernández)
Other current projects:
- Monitoring of recreation and nature values in the Wadden Sea (with SOVON, Stenden/ETFI, Altenburg & Wymenga and Karekiet)

-Terp composition in respect to earthquake risk in Groningen II (with Salisbury BV and NAM)
Past projects
-Review of the construction of the shallow geology model of the province of Groningen (for NAM)
-Naturalness of the Drentsche Aa (in cooperation with Province of Drenthe)

-Developing a sea level curve for the Northern Netherlands for the Holocene. With Kiden (Deltares, Utrecht) en Gehrels (York, UK)
-Spatial movement analysis of tourists in natural and urban areas.

-Assessing teaching efficiency of rural ateliers ("werkplaatsprincipe") within education.

-Analysing long-term effects of land management on hydrological systems (with Plymouth University and Waterschap Hunze en Aa's)
-Pilot study investiging methodologies to establish phosphate levels in new natural areas
-Biografie van het water: cultuurhistorie als drager van integraal waterbeheer in het Nationaal Landschap Drentse Aa
| | |
| --- | --- |
| Last modified: | 25 June 2022 4.21 p.m. |