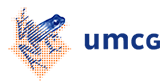 E. (Evelien) Snippe
Senior researcher
---
Main projects I supervise:
The depression barometer
In this project, an industrial technique, Statistical Process Control (SPC), is applied to time-series data of mental states of formerly depressed individuals. The aim is to examine whether SPC can be used to accurately and timely foresee a recurrence of depressive symptoms in real-time. This project is funded by a ZonMw Off Road grant (awarded to Evelien Snippe).
TRANS-ID
This project foccusses on complex dynamical system theory and its application to psychopathology using individual time-series experiments. The primary aim is to examine whether we can dectect Early Warning Signals (EWS) of transitions in depression. This project is funded by the European Research Council (ERC): consolidator grant awarded to Prof. Marieke Wichers. I lead two sub-projects: TRANS-ID Tapering (PhD project of Arnout Smit) and TRANS-ID Recovery (PhD project of Marieke Helmich). For more information, see www.transid.nl
The application of experience sampling methodology in psychiatry
In this project (PhD project of Fionneke Bos), it is investigated how experience sampling methodology (ESM) can be applied to clinical practice. With ESM, patients record their moods, thoughts and activities several times a day, which may offer useful insights for diagnosis and treatment of diverse mental disorders. Through qualitative and quantitative research methods we investigate how ESM might be used by patients and clinicians and how it can guide and optimize diagnosis and treatment.
| | |
| --- | --- |
| Last modified: | 25 June 2022 02.41 a.m. |