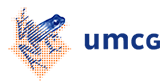 E. Helmich
Senior researcher
Esther Helmich, MD, PhD
Senior researcher, CEDAR, University Medical Center Groningen
Esther is an elderly care physician, clinical supervisor, and medical educator from the Netherlands. She completed her PhD on the early emotional and professional development of medical students in 2012. Esther currently combines a senior research position at the University of Groningen and a clinical position in a nursing home in Amsterdam.
She has developed a research line on medical professionalism, professional identity formation and emotional development in complex (clinical, social) environments, in which she is currently supervising 10 PhD students, in collaboration with researchers not only from medicine, but also from physical sciences, social sciences, and humanities. Recent publications include studies on complexity in healthcare, in which her Canadian collaborators have backgrounds in soft systems engineering and linguistics, and on professional identity development of doctors in different cultures, involving collaborators from Taiwan, Saudi Arabia, USA and UK, with backgrounds including educational sciences and philosophy. A current project, in Brazil, explores the contribution of improvisation theatre in the development of communication skills and professional behavior in doctors. In a new project, for which she received a grant from De Jonge Akademie (KNAW), she works together with a visual artist to explore the use of drawings (so-called Rich Pictures) to help patients express and share their emotions, when they are confronted with incurable disease.
In her endeavor to raise the position and quality bar of qualitative research in a traditionally quantitative scientific environment, Esther has recently launched EXQUISITE-for health, a European network of young researchers from different disciplinary backgrounds, all with strong expertise in one or several qualitative methodologies. As a first joint project, EXQUISITE is now preparing a series of methodology papers by invitation of an international medical journal to be published from April 2018 onwards.
Esther has expertise in different qualitative research methodologies, including grounded theory and phenomenology, and in the use of visual methodologies to support data collection, e.g. the Pictor technique and Rich Pictures.
| | |
| --- | --- |
| Last modified: | 12 April 2018 3.55 p.m. |