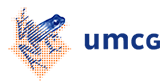 dr. E. Hartman
Associate Professor / Researcher
Hoe fitter hoe slimmer. An intervention during recess in order to stimulate physical fitness and cognition in children. PhD student: Anneke van der Niet.
Fit and Academically Skilled at school (Fit en Vaardig op school). Cluster RCT: physically active academic lessons in order to improve physical fitness, executive functioning and academic skills in children. PhD students: Marijke Mullender-Wijnsma, Marck de Greeff.
Learning By Moving. Cluster RCT: aerobic intervention and motor intervention in order to improve cognitive functions (executive functions, academic achievement) and brain structure and function. Phd students: Irene van der Fels, Anna Meijer, Anne de Bruijn.
I think, I can, I do. Cognitive functs, motor performance and physical activity in children with learning disorders. Longitudinal study.
| | |
| --- | --- |
| Last modified: | 01 November 2016 11.44 a.m. |