D. (David) Veltman, PhD
Collection Specialist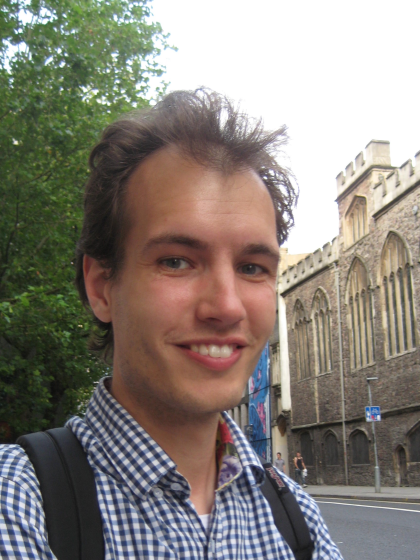 ---
Co-editor volume Fear of Theory (Brill)
Recent academic historiography has seen a profusion of theoretical perspectives on biography, both analytical and descriptive. Yet many biographers still fear 'theory' as antithetical to accessible narration of real lives.
This volume presents eighteen essays by more than a dozen scholars and practitioners from Australia, Belgium, Germany, Great Britain, Holland, Hungary, Iceland, and the United States who seek to banish such fear. Writing with candor, wide experience and familiarity with modern teaching, they examine the riches greeting the biographer willing to think more deeply about biography: its inner workings and rationale in a world still hungry for fact and truth.
Contributors are: Nigel Hamilton, Sigurður Gylfi Magnússon, Emma McEwin, Melanie Nolan, Kerstin Maria Pahl, Eric Palmen, Hans Renders, Carl Rollyson, David T. Roth, István M. Szijártó, Jeffrey Tyssens, and David Veltman. The volume was published in December 2021.
Biography Felix De Boeck (1898-1995)
The artist Felix De Boeck (1898-1995) lived and worked most of his life on his farm at Drogenbos, near Brussels. He wanted to be seen as the artist who had to earn his living as a farmer, and dismissed the Romantic image of a painting farmer. Therefore, he could only work on his paintings on Sundays. In egodocuments, contributions to periodicals and interviews he used to present himself as the loner, who did not belong to an artist's group or movement, and wanted to present his work preferably in solo-exhibitions.
During his life, De Boeck's work developed in the direction of greater abstraction. At the beginning of his artistic career, he was greatly influenced by movements such as fauvism, cubism and futurism. But in this early work also a religious factor and an interest in nature's treasures was already an essential feature. He did not only choose a physical distance between the metropolitan art centres – Paris, Antwerp – of his time. He also tried to give a new interpretation to modernism itself, with its rejection of the 'natural' or the use of religious themes in art.
In this biography attention will be given to the tensions arising in culture and society after De Boeck's decision to live his life as a farmer. How did he join the artist's debate on modernism and the Flemish activism? How was his opinion on this art influenced by World War I and II? How could he be influenced by Van Gogh? Which position did he have in the group surrounding the art periodicals 7 Arts and Het Overzicht? And how did he live during his self-chosen retreat from public life after the death of his parents, brother and children? How did this life as a hermit contribute to the mythologization of De Boeck's person?
The research is of importance for the knowledge of the history of modernist art in Belgium. Did this art develop only in the metropolitan cities, in which many of the avant-garde groups searched for renewal of the arts, or is there something like an 'arcadian modernism' in Belgian 20th century art?
Conference Different Lives. Global Perspectives on Biography in Public Cultures and Societies (19-21 september 2018)
During the conference 'Different Lives: Global Perspectives on Biography in Public Cultures and Societies' different national traditions in the history of biography will be discussed. By doing so, participants will take a new step towards further defining international research in Biography Studies. The starting point will be biography as a publicational form in the public cultural and social domain. How can we define biography's public role in diverse cultures and societies? How do biographers from other cultures from all over the world view the individual life, and how is that reflected in the works they produce? Themes such as (public) history and the biographical approach of history, the interweaving of religion and modernism, societal renewal, and publicational structures will be addressed. By comparing and contrasting different nation's cultural and social differences in the function of biography and biographical research, this conference aims to explore on a scientific basis one of biography's finest qualities: to provide insight on others, as well as ourselves, by researching different individual lives. The conference will be organized by the Biography Institute, the Biographers International Organization, and the Biography Society. Due to these organizations' expansive networks, a broad group of international and prominent researchers can be invited. Special attention will be paid to Europe, the Americas, and Asia.
| | |
| --- | --- |
| Last modified: | 27 June 2022 08.56 a.m. |